Autism Speaks
Saturday, October 10th, 2015
Forest Park- Upper Muny Parking Lot
Registration opens at 8:30am – Walks starts at 10:00am
http://www.walknowforautismspeaks.org/faf/home/default.asp?ievent=1132953
Join  Autism Speaks for a fun-filled family event as we walk to change the future for all who struggle with autism!
Making Strides of Bellville and  St.Louis
Saturday, October 17th and 24th , 2015
Forest Park
Emcee: John Pertzborn and  Sandy Miller
http://main.acsevents.org/site/TR/MakingStridesAgainstBreastCancer/MSABCCY15PL?pg=entry&fr_id=70179
Making Strides Against Breast Cancer is a celebration of survivorship- an occasion to express hope and our shared determination to make this breast cancer's last century. You can help finish the fight against breast cancer by raising funds for and walking with American Cancer Society Making Strides of St Louis. Join more than one million people each year who are helping to end breast cancer.
Home Fire Preparedness Smoke Alarm Installation
Saturday, October 31st and Sunday, November 1st
St. Louis City
9:00 am – 3:00 pm.
https://volunteerconnection.redcross.org/?nd=form__4813
Smoke alarm installation is critical to reducing home fire deaths . The Red Cross Home Fire Campaign aims to reduce the number of deaths and injuries caused by home fires by 25% in five years. Volunteer with Red Cross this October for Smoke Alarm Installation.
Animal Health Foundation
Saturday, October 24
5:30pm – 10pm
The Sheldon Concert Hall
http://www.ahf-laminitis.org/
Animal Health Foundation's 30th Anniversary Celebration event includes an award dinner and premier entertainment by internationally-recognized jazz singer, Denise Thimes . Funds raised by the event will directly support leading laminitis research.
Girls on the Run  5k Run

Saturday, November 14, 2015
Soldiers' Memorial (downtown St. Louis) 
1 Mile Fun Run – 8:00 am
5k Run – 8:30 am
This  life-changing, non-profit program for girls encourages 3rd through 8th grade girls to be joyful, healthy, and confident. They provide a  20-lesson Girls on the Run curriculum which combines  training for a 5k (3.1 miles) running event with lessons that inspire girls to become independent thinkers, enhance their problem solving skills and make healthy decisions.
 Girls Scouts GO!
Saturday, November 28, 2015
8:00am -11am

Girl Scouts of Eastern Missouri Service Center, 2300 Ball Drive
Registration Now Open
Work off that Thanksgiving dinner and have a great time with your daughter, her troop or your friends!  Each year a new "cookie" medal will be awarded and finishers will receive one!  Girl Scouting is for every girl, everywhere—where today's girls can become tomorrow's leaders.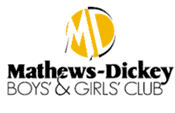 Sheer of Elegance 27 No.27 Fashion Show
Saturday, December 12, 2015
Show Time 11 a.m
Chase Park Plaza, 212 N. Kingshighway Blvd.
Emcee Bonita Cornute
http://www.mathews-dickey.com/sheer-elegance.html
Get ready for Mathews-Dickey production of the Sheer Elegance No.27 Fashion Show.  "Fashiontron,"  Join us for its video game theme,  which brings to life virtual reality fun, features "Project Runway" alumni and teaches young women how to succeed at the game of life.