This is an archived article and the information in the article may be outdated. Please look at the time stamp on the story to see when it was last updated.
(KTVI)- The iPhone 6 has been out awhile now and we're learning more and more about it.  And some don't like what they're learning about what the phone can and cannot do, especially law enforcement and security agencies.
Scott Schaffer from Blade Technologies Inc., tells us more.
Apple and Google have promised that the latest versions of their mobile operating systems will make it impossible for them to unlock encrypted phones, even when compelled to do so by the government.
However, that does not stop law enforcement and the courts to not make you give up the password to decrypt your files.
Case law varies widely, (5th Amendment question) but a good rule of thumb is that "If the police don't know what they're going to find inside, they can't make you unlock it."
Even without breaking the encryption, there are many other ways to get data via Twitter, Facebook and Gmail, etc.
Researchers have already demonstrated how, under certain conditions, the encrypted files on an iPhone 6 can be accessed.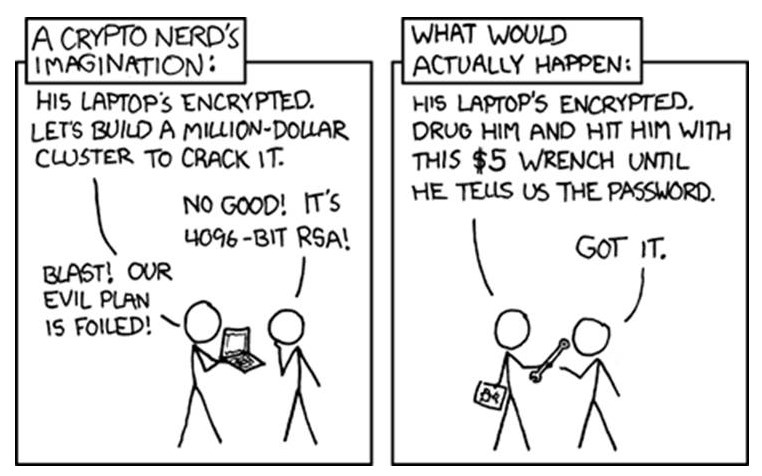 For additional information visit: bladetechinc.com