This is an archived article and the information in the article may be outdated. Please look at the time stamp on the story to see when it was last updated.
(KTVI)-The new
St. Joseph's Hospital campus in Highland, IL
is ready to open. It will officially open and replace the current 63-year-old hospital on Thursday, August 22. A public open house will be held lat week.

The new hospital cost $63 million.Some special features include canted walls in patient rooms that allow patients to face windows, no visiting hours, and room for family to stay with the patients as long as doctors say it's okay.
The Hospital Sisters of St. Francis, who sponsor the facility, began their service to Highland in 1878.
The hospital is located at 12866 Troxler Avenue in Highland, IL.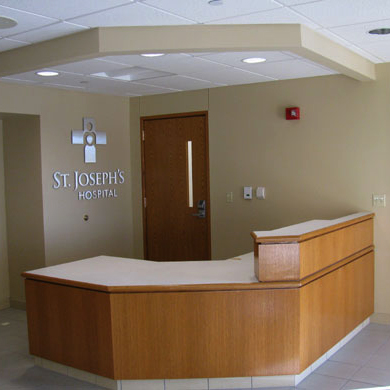 Website: St. Joseph's Hospital Highland