This is an archived article and the information in the article may be outdated. Please look at the time stamp on the story to see when it was last updated.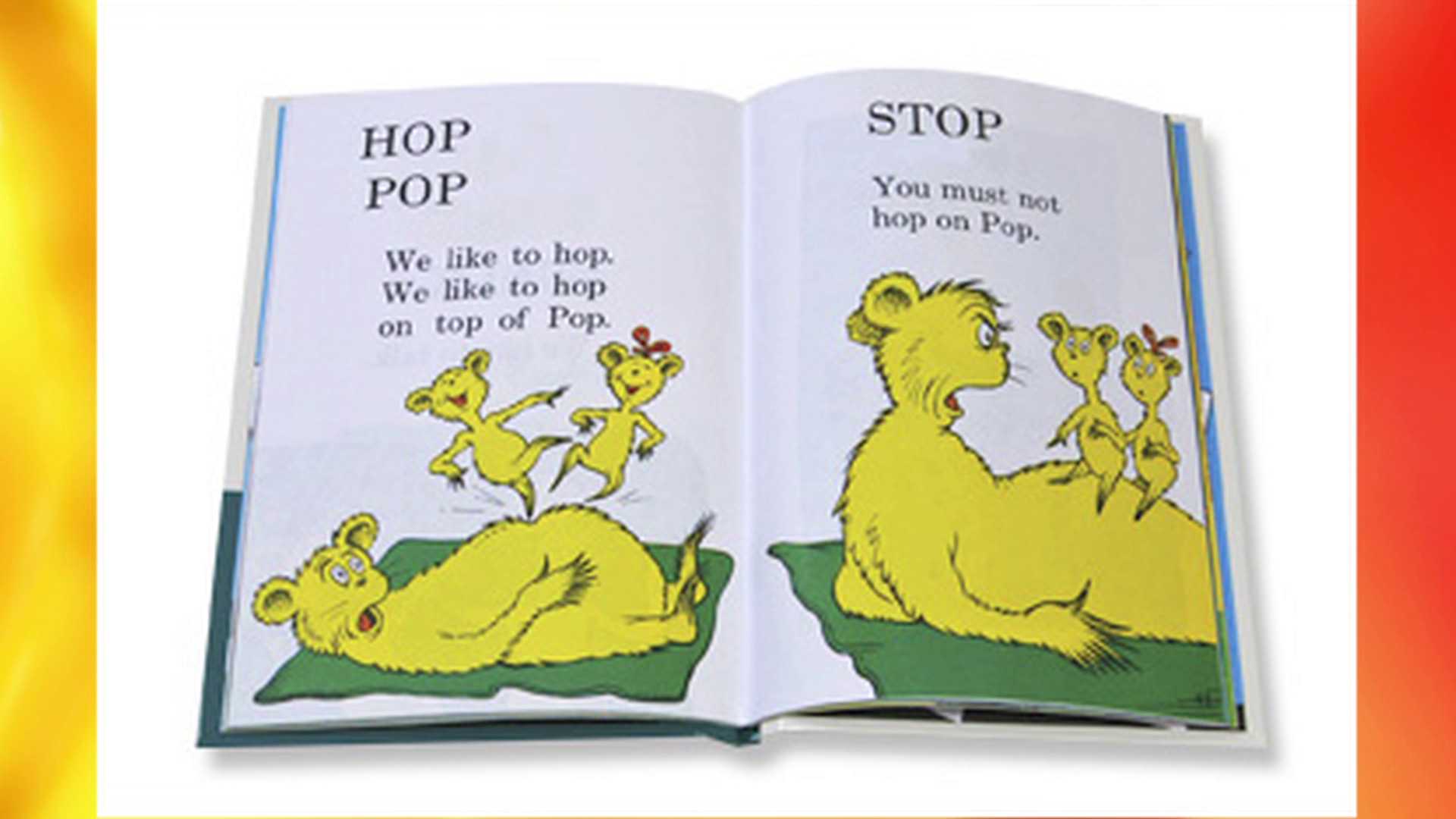 (STLMoms) – Some parents are trying to get a Dr. Seuss book banned.  The book in question is "Hop on Pop."
Some Canadians say it encourages children to use violence against their fathers.  Despite a demand to ban the classic, Toronto Public Library is rejecting the request.
Library officials say the book actually tells children not to "hop on pop."