This is an archived article and the information in the article may be outdated. Please look at the time stamp on the story to see when it was last updated.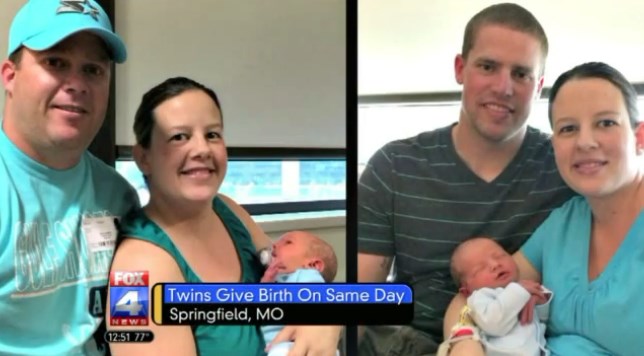 (STLMoms) – For a good part of their lives, two Missouri twin sisters have done lots of things together. Now they've given birth on the same day.
Twins Jessica Penrose and Andrea Elliott of Springfield got pregnant around the same time. Their doctor even asked if they wanted to be induced so that their babies would be born on the say day.
But the sisters declined. However, "mother nature" already had that plan in mind.
Both sister gave birth on the exact same day within hours of each other.
See the full story on FOX4KC.com