EIN Presswire | Newsmatics
Consortium of Multiple Sclerosis Centers Announces New Initiatives to Address Disparities and Inequality in MS Care
News provided by
EIN Presswire
May 26, 2023, 9:30 AM ET

www.mscare.org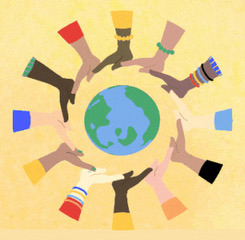 DEI Statement will be Released at the CMSC Annual Meeting, May 31–June 3 in Aurora, CO
Our new DEI statement stresses that we need to put genuine action behind policies and practices that embrace equity as a core value integrated into all our strategies and missions"
— June Halper, CEO, CMSC
HACKENSACK, NEW JERSEY, USA, May 26, 2023/EINPresswire.com/ -- Unequal delivery of healthcare services for people in historically underrepresented groups based on race, ethnicity, or sexual orientation has been linked to disparate health outcomes across multiple disease states. Research in multiple sclerosis (MS) shows that these disparities may be associated with more severe disease, faster clinical progression, and higher mortality rates.
The Consortium of Multiple Sclerosis Centers (CMSC) has adopted a new statement on Diversity, Equity, and Inclusion (DEI) to be incorporated into the organization's core values. The statement reflects the CMSC's recognition of the importance of equal access to and quality of medical care for all individuals with MS, and a fair and equitable workplace for those who provide healthcare for people with MS.
The DEI statement was developed by a task force appointed by the CMSC in 2022 and was approved by the organization's Board of Governors at its 2023 meeting in Florida. The task force also developed a journal article: "Diversity, Equity, and Inclusion in the Multiple Sclerosis Community: A Call to Action." Written in conjunction with leading experts on DEI issues in healthcare and MS in particular, the article summarizes key research findings on the impact of disparities in MS care, including:
• racial disparities in MS diagnosis and treatment that may impact disease outcomes
• disparities that affect medical care of people in the LGBTQI community
• socioeconomic issues that influence access to medical care
• the ongoing need for a diversified MS workforce of the future
The article includes results of a CMSC membership survey targeting the key issues that affect health professionals who provide MS care. In the survey, 66% of those responding said they were either "somewhat likely" or "very likely" to make meaningful changes to expand equitable delivery of MS care, using resources available from the CMSC.
"It's not just about raising awareness, but creating new pathways for change," said CMSC CEO June Halper, MSN, APN-C, FAAN, MSCN. "Our new DEI statement stresses that we need to put genuine action behind policies and practices that embrace equity as a core value integrated into all our strategies and missions."
The DEI Statement and article are set to be published in an upcoming issue of the International Journal of MS Care and will also be distributed to the CMSC's membership and attendees at its upcoming Annual Meeting, May 31–June 3, in Aurora, Colorado. The CMSC Annual Meeting is the most comprehensive multidisciplinary MS educational event in North America, providing cutting edge research findings and the latest advances in the diagnosis and treatment in MS for all members of the healthcare team.
###
About CMSC
The Consortium of Multiple Sclerosis Centers (CMSC) is the largest North American multidisciplinary membership organization dedicated to defining and advancing the standard of care of people with multiple sclerosis (MS). Since 1986, the CMSC has grown rapidly. With over 250 member centers in the United States and Canada, we represent over 13,500 healthcare professionals worldwide, providing care for more than 250,000 individuals with MS. CMSC provides leadership in clinical research and education; develops vehicles to share information and knowledge among members; disseminates information to the healthcare community and to persons affected by MS; and develops and implements mechanisms to influence health care delivery. The CMSC is an approved provider of continuing education for physicians, PAs, nursing professionals, pharmacists, occupational therapists, psychologists, social workers, and dietitians and its accredited activities have educated thousands of healthcare professionals about the spectrum of needs in MS. For more information go to www.mscare.org
Contact: Katherine Wandersee, 973-610-5378, katherine@wandermed.com
Annie Scully, 201-310-9252, annie.scully@mscare.org
References:
Petracca M, Palladino R, Droby A, et al. Disability outcomes in early-stage African American and White people with multiple sclerosis. Mult Scler Relat Disord. 2023 Jan;69:104413. https://pubmed.ncbi.nlm.nih.gov/36399964/
Okai AF, Howard AM, Williams MJ, et al. Advancing care and outcomes for African American patients with multiple sclerosis. Neurology. 2022 Jun 14;98(24):1015-1020. https://pubmed.ncbi.nlm.nih.gov/35470139/
Consortium of Multiple Sclerosis Centers Task Force on Diversity, Equity, and Inclusion. Diversity, Equity, and Inclusion in the Multiple Sclerosis Community: A Call to Action. 2023; Epub ahead of print. https://doi.org/10.7224/1537-2073.2023-039
Katherine Wandersee
CMSC
+1 973-610-5378
katherine@wandermed.com
NOTE: This content is not written by or endorsed by "KTVI", its advertisers, or Nexstar Media Inc.
For inquiries or corrections to Press Releases, please reach out to EIN Presswire.