GlobeNewswire
(SPAC) Special Purpose Acquisition Investigation: BBAI, TNGX, SNTI, GMTX, Contact Shareholder Rights Law Firm Johnson Fistel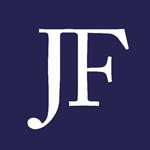 News provided by
Johnson Fistel, LLP
May 26, 2023, 12:26 PM ET
SAN DIEGO, May 26, 2023 (GLOBE NEWSWIRE) -- Shareholder rights law firm Johnson Fistel, LLP is investigating potential violations of law in connection with the following special purpose acquisition companies ("SPACs") and whether investors' losses may be recovered under the federal securities laws. There is no cost or obligation to you.

If you are an investor who has suffered losses in connection with any of the SPACs bought below: Click or paste the following web address into your browser to submit your losses:
BigBear.ai Holdings, Inc. f/k/a GigCapital4 Inc. (NYSE: BBAI): https://www.cognitoforms.com/JohnsonFistel/bigbearaiholdingsincfkagigcapital4inc2
Tango Therapeutics, Inc. f/k/a BCTG Acquisition Corp (NASDAQ: TNGX): https://www.cognitoforms.com/JohnsonFistel/TangoTherapeuticsIncFkaBCTGAcquisitionCorp3
Senti Biosciences Inc. f/k/a Dynamics Special Purpose Corp (NASDAQ: SNTI): https://www.cognitoforms.com/JohnsonFistel/sentibiosciencesincfkadynamicsspecialpurposecorp2
Gemini Therapeutics f/k/a FS Development Corp. (NASDAQ: GMTX):
https://www.cognitoforms.com/JohnsonFistel/GeminiTherapeuticsFkaFSDevelopmentCorp
Or for more information, contact Jim Baker at jimb@johnsonfistel.com or (619) 814-4471
About Johnson Fistel, LLP:
Johnson Fistel, LLP is a nationally recognized shareholder rights law firm with offices in California, New York and Georgia. The firm represents individual and institutional investors in shareholder derivative and securities class action lawsuits. Johnson Fistel seeks to recover losses incurred due to violations of federal securities laws. For more information about the firm and its attorneys, please visit http://www.johnsonfistel.com. Attorney advertising. Past results do not guarantee future outcomes.
Contact:
Johnson Fistel, LLP
Jim Baker, 619-814-4471
Investor Relations
jimb@johnsonfistel.com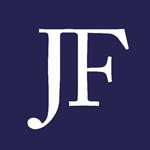 NOTE: This content is not written by or endorsed by "KTVI", its advertisers, or Nexstar Media Inc.
For inquiries or corrections to Press Releases, please reach out to GlobeNewswire.