GlobeNewswire
NFT Gaming Company Announces Newest Game Launch, Brawl Bots
The Company's second release is now available to play on iOS and Android platforms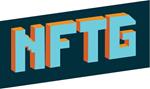 News provided by
The NFT Gaming Company, Inc.
Sep 19, 2023, 8:30 AM ET
Roseland, NJ, Sept. 19, 2023 (GLOBE NEWSWIRE) -- The NFT Gaming Company, Inc. ("NFTG" or the "Company"), a company developing a digital gaming platform and community that will offer users the ability to create unique avatars playable in all of the games on the platform in the form of non-fungible tokens, or "NFTs," today announced that the company has launched its second game, Brawl Bots for Android and iOS. The game is available to download in the Google Play Store and Apple App Store. To download the game, click here: Brawl Bots
"The NFT Gaming Company is extremely pleased to rollout our second game as we start to ramp up game releases and continue to develop game content for Gaxos," said Vadim Mats, CEO of NFT Gaming Company. "This is another major milestone for NFTG and the Gaxos platform. Going forward, we anticipate releasing additional games and revenue-producing applications adding to our platform's achievements."
Brawl Bots immerses users in high-octane battles in real time against other players in solo play or teams! Sharpen your skills, use strategies, and outmaneuver your competitors to victory and earn your place on the leaderboards as the galaxy's most powerful Brawl Bot. Each player gets to control their own exclusive Bot character, ensuring a personalized gaming experience.


About The NFT Gaming Company, Inc.
The NFT Gaming Company is developing a digital gaming platform that will offer proprietary games as well as games developed and published by third parties. Our vision is to develop, design, acquire, and manage conventional digital games and to combine them with novel methods, such as the ability to create and mint unique in-game features, such as skins, characters, and experiences in the form of non-fungible tokens, or "NFTs," that will allow users to have unique experiences and more control over in-game assets. 

Forward-Looking Statements
All statements other than statements of historical fact in this announcement are forward-looking statements that involve known and unknown risks and uncertainties and are based on current expectations and projections about future events and financial trends that the Company believes may affect its financial condition, results of operations, business strategy, and financial needs. Investors can identify these forward-looking statements by words or phrases such as "may," "will," "expect," "anticipate," "aim," "estimate," "intend," "plan," "believe," "potential," "continue," "is/are likely to" or other similar expressions. The Company undertakes no obligation to update forward-looking statements to reflect subsequent occurring events or circumstances, or changes in its expectations, except as may be required by law. Although the Company believes that the expectations expressed in these forward-looking statements are reasonable, it cannot assure you that such expectations will turn out to be correct, and the Company cautions investors that actual results may differ materially from the anticipated results and encourages investors to review other factors that may affect its future results in the Company's filings with the SEC.
The NFT Gaming Company, Inc. Company Contact
Investor Relations
E:ir@nftgco.com
T: 1-888-319-2499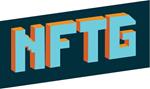 NOTE: This content is not written by or endorsed by "KTVI", its advertisers, or Nexstar Media Inc.
For inquiries or corrections to Press Releases, please reach out to GlobeNewswire.