GlobeNewswire
U Power Limited Enters into Strategic Cooperation Agreement with Magnify Capital Partners to Establish an Investment Fund
News provided by
U Power Limited
Sep 19, 2023, 8:00 AM ET
Shanghai, China, Sept. 19, 2023 (GLOBE NEWSWIRE) -- U Power Limited (Nasdaq: UCAR) (the "Company" or "U Power"), a vehicle sourcing services provider with a vision to becoming a comprehensive EV battery power solution provider in China, today announced that the Company has entered into a strategic cooperation agreement (the "Agreement") with Magnify Capital Partners, a financial/investment advisory and fund management company, to establish an investment fund. The fund will be established to provide financial support, and Magnify Capital Partners will provide industry guidance, for the Company's prospective future projects, including infrastructure construction for battery charging and battery swapping stations, both for two-wheel and four-wheel vehicles, in Portugal. The Company currently does not have any business in Portugal. The term of the Agreement is one year.

Pursuant to the Agreement, both parties agree to establish a regular meeting schedule for business assessment and information exchange, and to set up a project team as the executive team of the cooperation that will be fully responsible for the development of business. The project team will hold regular meetings to discuss development strategies, communicate business information and timely solve problems.
Mr. Jia Li, Chief Executive Officer, and Chairman of the Board of Directors of the Company, commented, "We are excited to start the cooperation with Magnify Capital Partners, which we believe will prepare us well for business development and expansion in Portugal and other Portuguese-speaking regions. The cooperation marks our debut in this brand-new market and is expected to improve our industrial competitiveness and market influence. We look forward to seeing more progress of our business development efforts both locally and overseas while generating more value for our shareholders."
About U Power Limited
U Power Limited is a vehicle sourcing services provider, with a vision to becoming an EV market player primarily focused on its proprietary battery-swapping technology, or UOTTA technology, which is an intelligent modular battery-swapping technology designed to provide a comprehensive battery power solution for EVs. Since its operation in 2013, the Company has established a vehicle sourcing network in China's lower-tier cities. The Company has developed two types of battery-swapping stations for compatible EVs and is operating one manufacturing factory in Zibo City, Shandong Province, China. For more information, please visit the Company's website: http://ir.upincar.com/.
Forward-Looking Statements
This press release contains "forward-looking statements". Forward-looking statements reflect our current view about future events. These forward-looking statements involve known and unknown risks and uncertainties and are based on the Company's current expectations and projections about future events that the Company believes may affect its financial condition, results of operations, business strategy and financial needs. Investors can identify these forward-looking statements by words or phrases such as "may," "will," "could," "expect," "anticipate," "aim," "estimate," "intend," "plan," "believe," "is/are likely to," "propose," "potential," "continue" or similar expressions. The Company undertakes no obligation to update or revise publicly any forward-looking statements to reflect subsequent occurring events or circumstances, or changes in its expectations, except as may be required by law. Although the Company believes that the expectations expressed in these forward-looking statements are reasonable, it cannot assure you that such expectations will turn out to be correct, and the Company cautions investors that actual results may differ materially from the anticipated results and encourages investors to review other factors that may affect its future results in the Company's registration statement and other filings with the U.S. Securities and Exchange Commission.
For investor and media inquiries, please contact:
U Power Limited
Investor Relations Department
Email: ir@upincar.com
Ascent Investor Relations LLC
Tina Xiao
Phone: +1-917-609-0333
Email: tina.xiao@ascent-ir.com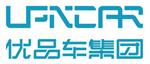 NOTE: This content is not written by or endorsed by "KTVI", its advertisers, or Nexstar Media Inc.
For inquiries or corrections to Press Releases, please reach out to GlobeNewswire.