GlobeNewswire
MercadoLibre Announces Convertible Note Redemption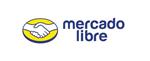 News provided by
MercadoLibre, Inc.
Sep 19, 2023, 8:03 AM ET
MONTEVIDEO, Uruguay, Sept. 19, 2023 (GLOBE NEWSWIRE) -- MercadoLibre, Inc. (Nasdaq: MELI) today announced that it will redeem all of its outstanding 2.00% Convertible Senior Notes due 2028 on November 14, 2023. $439,075,000 aggregate principal amount of the notes is currently outstanding.

In lieu of surrendering their notes for redemption, holders of the notes may elect to convert their notes at any time before 5 p.m. (New York City time) on November 13, 2023. Each $1,000 principal amount of notes is convertible into 2.2952 shares of MercadoLibre common stock. This conversion rate reflects an increase of 0.0399 additional shares per $1,000 principal amount of notes above the otherwise applicable conversion rate, which applies because the notes have been called for redemption. MercadoLibre will settle any conversions solely in shares of common stock, except that any fractional shares that would otherwise be deliverable will be paid out in cash.
To convert their notes, holders must comply with the procedures set forth in the indenture governing the notes, including electronic presentation and surrender of their notes for conversion through the facilities of DTC.
The redemption price to be paid for any notes that are not converted will be 100% of the redeemed notes' principal amount plus accrued and unpaid interest up to, but excluding, the redemption date.
MercadoLibre intends to settle conversions of the notes solely using treasury shares that it has previously purchased in the open market or received upon settlement of various instruments that it purchased to hedge potential dilution from conversion of the notes.
Martín de los Santos, Chief Financial Officer of MercadoLibre noted, "Retirement of the remaining notes will save MercadoLibre approximately $44 million in interest expense that would have been payable had the notes remained outstanding to maturity."
This press release is not a notice of redemption. The redemption will be made solely pursuant to the redemption notice.
This announcement does not constitute an offer to buy or sell, or the solicitation of an offer to sell or buy, securities in any jurisdiction.
About MercadoLibre
Founded in 1999, MercadoLibre, Inc is the leading company in e-commerce technology and digital financial services in Latin America, with operations in 18 countries. It offers a complete ecosystem of solutions for individuals and businesses to buy, sell, advertise, obtain credit and insurance, collect, send money, save, and pay for goods and services both online and in physical stores. Mercado Libre looks to democratize commerce and financial services in Latin America, a market that offers great opportunities and high growth potential. It uses world-class technology to create intuitive solutions tailored to the local culture in order to transform the lives of millions of people in the region. More information at http://investor.mercadolibre.com/
Forward-Looking Statements
Any statements herein regarding MercadoLibre, Inc. that are not historical or current facts are forward-looking statements. These forward-looking statements convey MercadoLibre, Inc.'s current expectations or forecasts of future events. Forward-looking statements regarding MercadoLibre, Inc. involve known and unknown risks, uncertainties and other factors that may cause MercadoLibre, Inc.'s actual results, performance or achievements to be materially different from any future results, performances or achievements expressed or implied by the forward-looking statements. Certain of these risks and uncertainties are described in the "Risk Factors," "Forward-Looking Statements" and "Cautionary Note Regarding Forward-Looking Statements" sections of MercadoLibre, Inc.'s annual report on Form 10-K for the year ended December 31, 2022, and any of MercadoLibre, Inc.'s other applicable filings with the Securities and Exchange Commission. Unless required by law, MercadoLibre, Inc. undertakes no obligation to publicly update or revise any forward-looking statements to reflect circumstances or events after the date hereof.
Investor Relations Contact:
investor@mercadolibre.com
https://investor.mercadolibre.com
Media Relations Contact:
valeria.bazzi@mercadolibre.com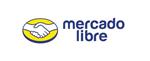 NOTE: This content is not written by or endorsed by "KTVI", its advertisers, or Nexstar Media Inc.
For inquiries or corrections to Press Releases, please reach out to GlobeNewswire.