This is an archived article and the information in the article may be outdated. Please look at the time stamp on the story to see when it was last updated.
UNIVERSITY CITY, MO (KTVI) – Tragedy in University City after one young boy shoots and kills another boy while playing with a gun.  Investigators say the gun belonged to the grandfather of the boy who fired it.
Police say both of the boys involved are just 12 years old. They were friends and classmates.  This all unfolded around 6pm last night at a home on Westmont Place in University City.
That`s just off North and South Road.  Police say the 12 year old who shot the gun found it in an unlocked bedroom at his grandfather`s house on Westmont.
That boy lived there with his grandfather.  The boy who fired the shot told police he was playing with the handgun and it went off hitting 12-year-old Demetri Phillips in the head.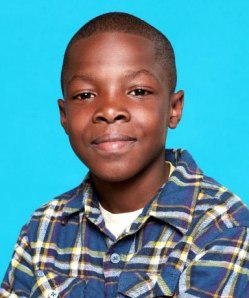 Phillips was taken to Children`s Hospital for treatment.  But police say he was pronounced dead in the emergency room.  The boys had apparently walked to the home on Westmont from the victim`s home about 3:45pm in the afternoon.
We`re told the boy who fired the shot was taken to authorities in the family court while the investigation unfolds.   Investigators say they are treating the case as an accidental shooting.  Police did recover the handgun.