This is an archived article and the information in the article may be outdated. Please look at the time stamp on the story to see when it was last updated.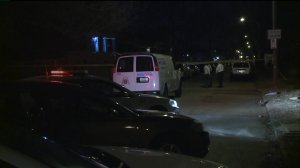 ST. LOUIS (KTVI) – A 17-year-old was shot and killed Monday evening in north St. Louis.
Homicide detectives were called to the 5000 block of Terry just after 6 pm.
Officials say the teen had been shot in the chest.
According to our partners at the Post-Dispatch, the victim had moved to Texas, but had come home to visit an aunt.
Both of his parents are in prison, so he had moved to Texas to live with a grandfather.
A local pastor says he was an all-around great kid.