This is an archived article and the information in the article may be outdated. Please look at the time stamp on the story to see when it was last updated.
ST. LOUIS (KTVI) - ST. LOUIS (KTVI) – "K2 is the new crack cocaine in the city of St. Louis." That's the conclusion of a man who saw 11 individuals collapsed across a couple of city blocks Wednesday morning. EMS crews responded throughout the day to multiple overdose emergency calls. Since Monday there have been more than 50 overdose cases many of them linked to what is known as K2 or synthetic marijuana.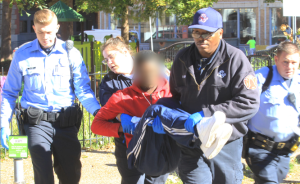 Organic material is sprayed with a chemical and sold with the label "not for human consumption. "However, it is purchased and smoked by individuals seeking a high. The rash of overdose cases in St. Louis, this week, is centered on Locust Street between 13th and 14th, an area where homeless individuals congregate daily. That is adjacent to the homeless shelter operated by the New Life Evangelistic Center. Bryan Jones, who witnessed some of the emergency cases, said "everybody is shaking, foaming at the mouth, busting their heads on the concrete; they had no control of their body."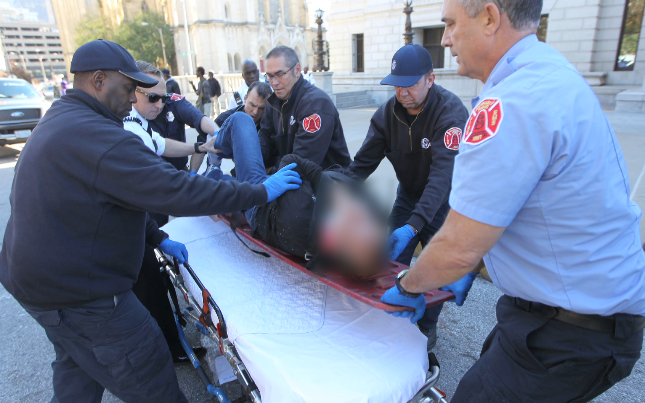 Saint Louis City Police Chief Sam Dotson discovered seven of the collapsed individuals near the St. Louis City Public Library as he was returning to police headquarters from City Hall. He and Fire Chief Dennis Jenkerson had been meeting with other city officials looking for a way to stop retailers from selling the fake drugs. Unless the chemical compound sprayed on the organic material is listed as a controlled substance by the federal Drug Enforcement Agency, it is not considered and illegal product. Chief Jenkerson said authorities are looking at the building code to see if they might change a conditional use permit to prohibit the sale of K2 like products.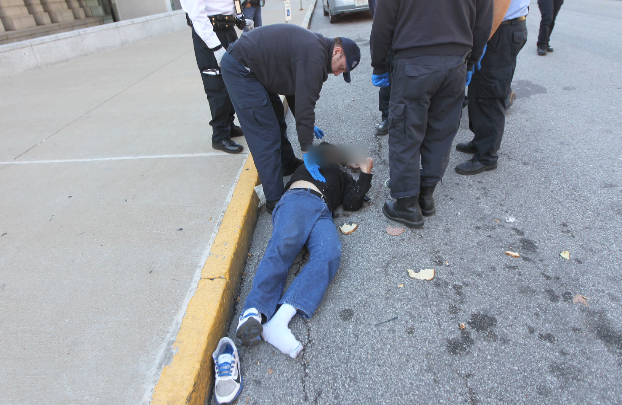 Considering the number of cases St. Louis City EMS crews have dealt with in three days, the chief believes the matter is becoming a public safety and public nuisance matter. "It is a very dangerous synthetic drug, "said Jenkerson. He believes the those who sell K2 are "preying on people who don't have the ability to look at the situation. "He added "some of them have psychiatric issues and their ability to make a decision is a little bit altered and they are taking advantage of these people."