This is an archived article and the information in the article may be outdated. Please look at the time stamp on the story to see when it was last updated.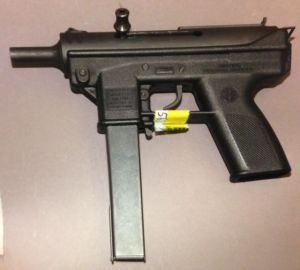 ST. LOUIS, MO (KTVI)- St. Louis police shot and killed a 19-year-old suspect who they say pointed a gun at them. That suspect was a passenger in a stolen car who investigators say was trying to get away from police.  St. Louis Metropolitan Police Chief Sam Dotson is calling the shooting by his officers justified given what he says the suspect did in the moments before the officers opened fire.  The shooting happened shortly before 10pm Wednesday night at Marcus Avenue at Cottage in north city.
Dotson says the driver of a stolen red Chevrolet Monte Carlo made an illegal turn after other passengers saw police. When the officers got behind the car, Dotson says it sped off. Police did not pursue but instead called for backup.  As officers responded, they saw the car going up and down alleys. Officers again got behind the Monte Carlo. Then Dotson says the car turned into an alley and hit a retaining wall causing the engine to die. The car then rolled back bumping into a police car. At that point, Dotson says the 19-year-old passenger exited the car with a Tech 9 handgun that had an extended magazine containing 30 rounds.
Officers told the 19-year-old to drop the gun but Dotson says he did not. Dotson says that's when both officers opened fire hitting the 19-year-old and killing him.  The driver stayed in the car and is cooperating with the investigation.
Dotson says officers had been conducting hot spot policing in that area looking for illegal gun activity and that the suspect did not fire his gun. The Chief says the car was stolen last month from south city and that both people in the car had criminal histories. The suspect who was shot and killed had a history of stealing cars and burglary.
Dotson says the two officers involved each have about eight years of on the force. Neither was hurt. The officers are 29 and 35 years old- one is African American and the other is white. Multiple investigations will be conducted including one by the force investigative unit.
That unit was created specifically to look into officer involved shootings.