This is an archived article and the information in the article may be outdated. Please look at the time stamp on the story to see when it was last updated.
MARYLAND HEIGHTS, Mo. (AP) – Two men are facing charges for allegedly robbing a suburban St. Louis business and leading police on a chase that ended in two crashes.
The St. Louis Post-Dispatch reports that 39-year-old Lejuan Carter and 29-year-old Lonnie Weeks are charged with robbery and armed criminal action. Neither has a listed attorney.
It began Monday afternoon with the robbery of Advance America Cash in O'Fallon, Missouri. Police spotted the getaway car on Interstate 70 in St. Charles and a chase began into Maryland Heights. The car crashed into a field.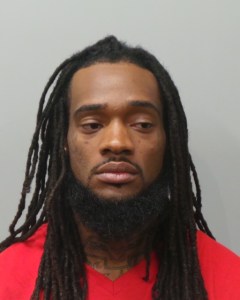 As one suspect was arrested, the second ran and stole a pickup truck. Police pursued the truck into a neighborhood, where it crashd into the garage of a home. Nobody was home at the time.
___
Information from: St. Louis Post-Dispatch