This is an archived article and the information in the article may be outdated. Please look at the time stamp on the story to see when it was last updated.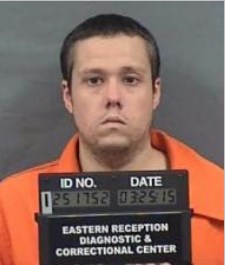 ST. LOUIS, MO (KTVI) - A 27-year-old suspect died in jail after a struggle with officers from the St. Louis Metropolitan Police Department. The struggle happened Tuesday evening at Central Patrol Headquarters on Jefferson Avenue. Police say Nicholas Gilbert, 27, tried to prevent him from killing himself while in a holdover cell.
According to Police Chief Sam Dotson, the White male was arrested in 3200 block of Missouri Avenue after reports of a prowler in the area. He was taken into custody for trespassing and living in a condemned building. The suspect was transported to holding cell where police say he attempted to commit suicide by taking his sweat pants off and tying them to the cell bars and his neck.
Dotson says while in the cell, a struggle ensued between six to eight officers and the suspect. During that struggle, officers placed handcuffs and leg shackles on the suspect. After subduing him, he was observed to be rolling around on the floor in distress. Officers noticed the man having trouble breathing and his pulse had stopped after the struggle.
As per department protocol, an ambulance was called for following the discovery of the suicide attempt. Emergency crews provided aid to the suspect and he was transported to the hospital where he was pronounced dead.
There were cameras in the area but do not record.
Dotson further stated that the Force Investigation Unit would handle the investigation. He said he had been in touch with the city to have cameras installed in holding cell area as soon as possible.