This is an archived article and the information in the article may be outdated. Please look at the time stamp on the story to see when it was last updated.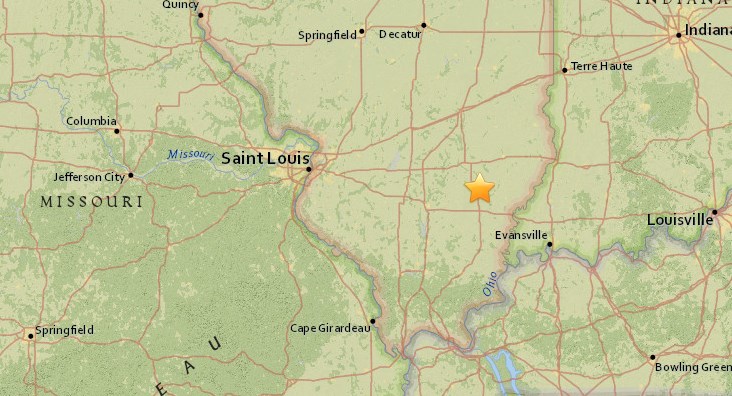 CENTRALIA, IL (KTVI) – An earthquake has been reported by the U.S. Geological Survey at 7:41pm near Fairfield, Illinois.  The USGS says the center of the 3.4 magnitude quake was just 6 miles north of town.
The Illinois Basin of the Ozark Dome region borders the much more seismically active New Madrid fault zone.  The USGS says frequent earthquakes occur at irregular intervals throughout the region.
A 5.4 magnitude earthquake damaged buildings in southern Illinois in 1968.  It is the largest recorded historical earthquake in the region.
So far no damage has been reported.