This is an archived article and the information in the article may be outdated. Please look at the time stamp on the story to see when it was last updated.
DENVER (KDVR) — To the untrained eye, actor Tim Allen's 1996 Chevy Impala may not look like much, but with its custom engine and one of a kind interior, it's worth a lot of money.
America's funnyman Tim Allen loved his car so much, he featured it in a YouTube commercial.
The car was special, expensive, upgraded, and was also one of the superstar's favorites. He even drove it to the People's Choice Awards and mentioned it on stage when he won his award.
"I got my two customized Impala's out there instead of a limousine. I'm a hot guy," Allen said.
So how did Allen's prized possession make its way from his Los Angeles garage to a corner in Northeast Denver?
Faustino Ibarra is facing charges for stealing it.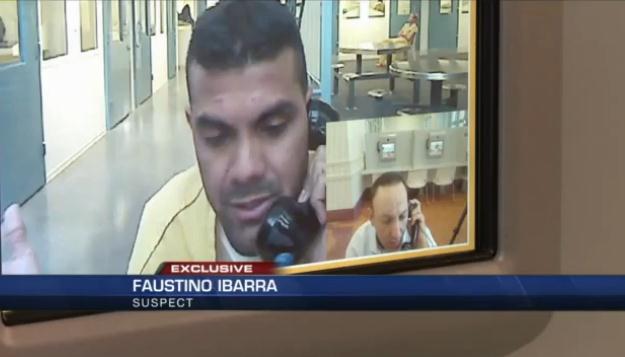 "It's a priceless vehicle." Ibarra said to Fox 31 Denver's Justin Joseph in an exclusive jailhouse interview.  "I`m trying to make it simple for you to understand. I didn't break into (Allen's) garage. He left the door open and he left me the keys so I could get the car and take it to Denver."
Ibarra's family found the car outside their home Friday night and called police.
But there's a twist.
"You obviously know this is Tim Allen`s car?" asked reporter Justin Joseph.
"He's my dad," said Ibarra.
Ibarra claims Allen adopted him years ago and that Allen had allowed him to take the car.
"I emailed my dad the morning that I got the car in and everything is fine and I've got the car and it`s ready for you and we need to talk about me coming to live with you," said the inmate.
But police do not believe his story, and Ibarra may be charged with stalking.
"What you say sounds a little crazy." Joseph said.
"I don`t care how it sounds, I know who I am. He knows who I am. He knows who he is," Ibarra said.
He denies that he has mental health issues and says no matter what anyone thinks, his alleged father, a superstar, will not pursue charges.
"My dad loves the heck out of me. He's ultra-proud of me and he wants to see the best for me in every way," Ibarra told Joseph.
FOX 31 Denver reached out to Allen's publicist but did not hear back from Allen's team. FOX 31 Denver also found no independent evidence that Ibarra was ever adopted by Allen.
Los Angeles County is expected to extradite Ibarra to face charges in California.