This is an archived article and the information in the article may be outdated. Please look at the time stamp on the story to see when it was last updated.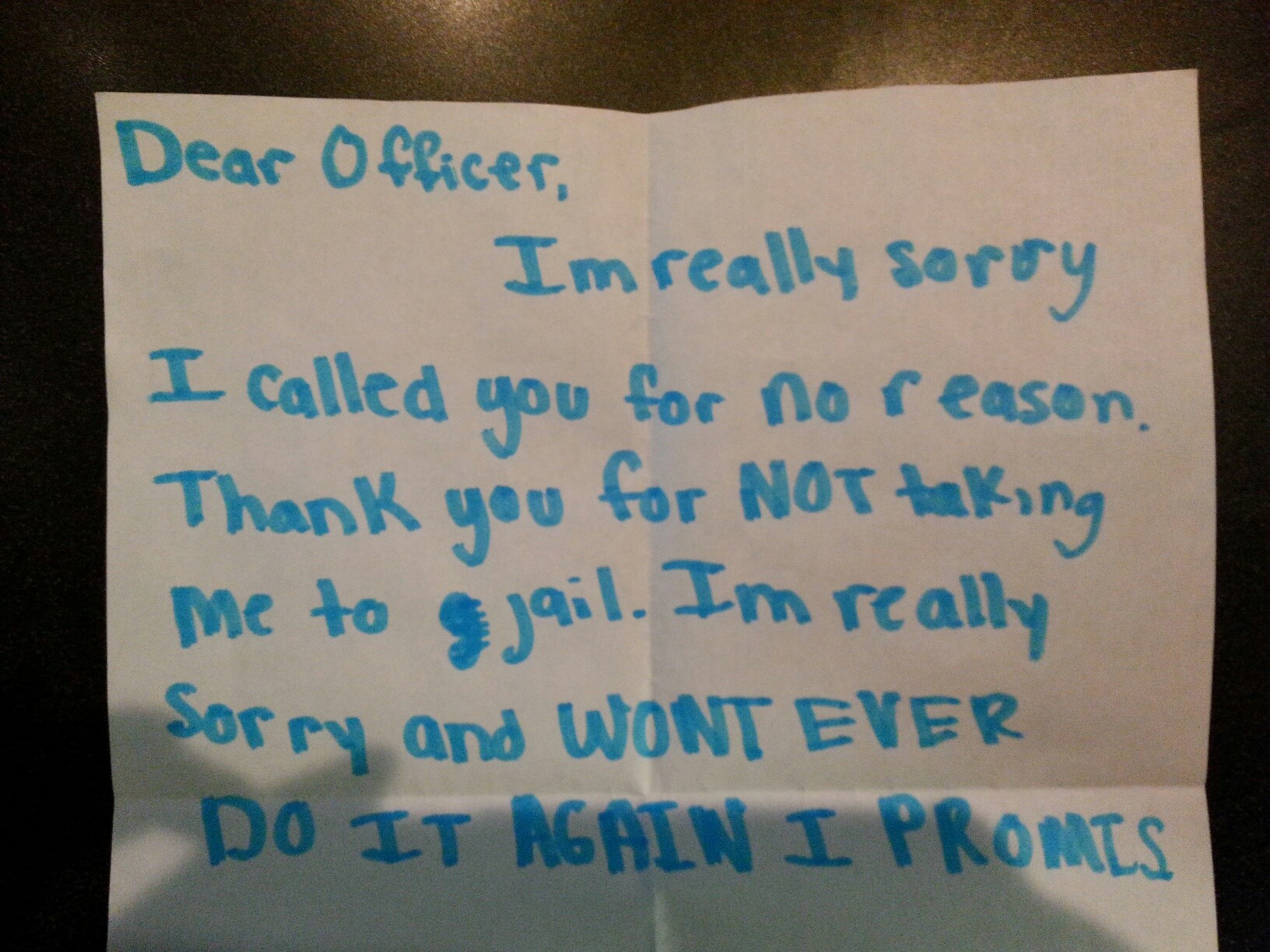 STREETSBORO, OH (WJW) — The Streetsboro Police Department shared a child's adorable apology while also reminding residents about a serious issue.
FOX 8 reports that the message was written in what appeared to be blue highlighter and was featured on the department's Facebook page over the weekend.
It read:
"Dear Officer,
I'm really sorry I called you for no reason. Thank you for NOT taking me to jail. I'm really sorry and WON'T EVER DO IT AGAIN I PROMISE."
The child had accidentally called 911 from a disconnected cell phone.
"Cell phones, even without service or minutes, will still make calls to 911. Parents, please be aware of this, in the event you let your child play with your old phone," the department wrote.
Streetsboro police also said they appreciated the letter.
By Jessica Dabrowski