This is an archived article and the information in the article may be outdated. Please look at the time stamp on the story to see when it was last updated.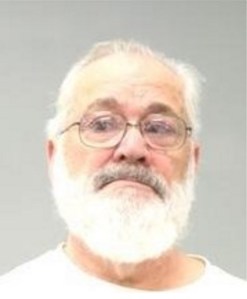 ST. LOUIS COUNTY, MO (KTVI) – A 71-year-old St. Louis County man is facing hate crime charges for threatening a Muslim man and his family. They were looking at a house for sale in his neighborhood.
Leonard Debello is charged with unlawful use of a weapon motivated by discrimination. He is being held on a $15,000 cash only bond.
Police were called to the 4800 block of Big Chief Drive just before noon on February 21. Officers met with Rabie Ayoub, who told them he was with his family and they were looking at a house on nearby Sioux Drive. Ayoub was turning his vehicle onto Union Road from Big Chief Road when he encountered a man turning onto Big Chief Road from Union Road. Ayoub said the man in the other vehicle began yelling obscenities at his family and at one point yelled, "You Muslim? All of you should die!"
Ayoub told investigators the man parked his vehicle, yelled more at Ayoub's family, and then went inside and retrieved a gun, Schellman said. The man allegedly threatened Ayoub, his wife, and their children. Ayoub took a picture of the man with his phone, but then noticed the man taking a picture of Ayoub's license plate as he drove away.
The husband and wife showed a cell phone video they recorded on Sunday where they say a man pointed a gun at them and their children.
"I don't know if that bullet came out, what we will what will the situation. I couldn't protect him at that moment." said Rabie Ayoub.
"Just because I had the cover on, he said, 'you are all Muslim you're going to have to die.' Just, I had the cover on my head. I'm just a regular person.'" said Marwah Abdulhussein.
Police identified the suspect and questioned him at his home in the 4800 block of Big Chief Drive, Schellman said. Police recovered a silver and black handgun and rifle from Debello's home.