This is an archived article and the information in the article may be outdated. Please look at the time stamp on the story to see when it was last updated.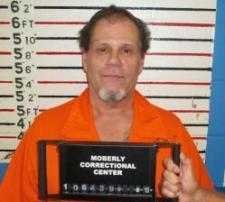 ANDREW COUNTY, Mo – A Sunset Hills man is behind bars after a major drug bust near St. Joseph, Missouri. The incident happened just before 5 p.m. Tuesday, October 30 in Andrew County.
A state trooper pulled over 61-year-old Ricky Allan Martin's Chevrolet Suburban heading northbound on I-29.  The officer asked to search his vehicle but was denied.
That is when the state trooper asked for backup and a K-9. The police dog then discovered 514 pounds of marijuana.
Martin was arrested for drug trafficking and possession of a controlled substance.
Martin was taken to the Andrew County Sheriff's Department in Savannah, Missouri.