This is an archived article and the information in the article may be outdated. Please look at the time stamp on the story to see when it was last updated.
ST. LOUIS, MO (KTVI) -Charges have been filed against a man who held a four hour standoff  with police Monday in north St. Louis. Police say that around 4:00am, a man went to a home in the 1000 block of Garth where some relatives live.  There was an argument and the suspect, Cleophes Bishop, 30, was asked to leave.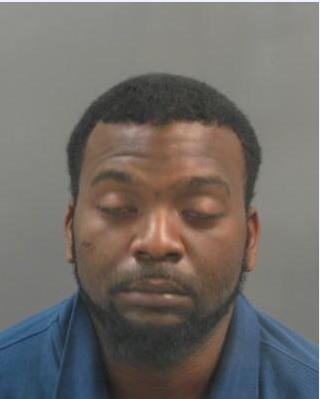 Bishop returned to the home around 8:30am and forced his way inside. He fired a shot inside the home. The relatives escaped the home uninjured and called police. Bishop then barricaded himself inside the home and refused to leave. The SWAT team arrivedand a negotiator was able to contact the man.
During negotiations , Bishop fired a gunshot inside the rhome, but not at police. At 1:15pm, the man left the home peacefully and was taken into custody. His gun was recovered.
Bishop has been charged with first degree Burglary, Assault, Armed Criminal Action, Unlawful Possession of a Firearm, Unlawful Use of a Weapon, Endangering the Welfare of a Child, and Property Damage
He is being held on $100,000 cash-only bond.