This is an archived article and the information in the article may be outdated. Please look at the time stamp on the story to see when it was last updated.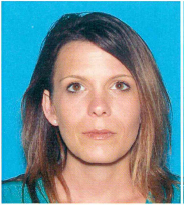 MADISON COUNTY, IL (KTVI) – The Madison County Coroner has completed autopsies on two bodies Friday. This is after a woman's body was found Thursday in a lake and a man's body was found after a house fire. They say that Justin Campbell, 37, died as a result of a gunshot wound to the head. Cristy Campbell, 32, was recovered from Silver Lake 400 feet from her partially submerged vehicle. No bullet was recovered from the home. A gun was found in her vehicle.
Investigators are trying to determine who owns the weapon. Carbon monoxide testing will be performed to determine if Justin Campbell suffered from any smoke inhalation from the ensuing structure fire.
The Coroner's office says that Cristy Campbell's preliminary cause of death is environmental exposure and drowning.  She was pronounced dead on March 16, 2017 at 12:16 p.m.  Her youngest child was in the car in the lake and was rescued from the frigid water.
The fire broke out early Thursday morning on Dogwood Lane in Glen Carbon, Illinois. The Campbell's children ran out of the home for help during the fire. Firefighters discovered a man's body inside of the house. Some of the children ran to a nearby Walmart for help.
Cristy Campbell lived in the house. Officials say she drove away in an SUV with her three-month-old son. The SUV ended up partially submerged in Silver Lake in Highland, Illinois. A paramedic rescued the child. Campbell's body was discovered in the lake a short time later.
Court records indicate Campbell and her husband had a troubled relationship, filing for divorce twice. Glen Carbon police had been to the home 50 times in seven years, sometimes for domestic problems and 9-1-1 hangups.
A vigil was held for Justin Campbell Friday afternoon. He was a former assistant manager at a Bob Evans Restaurant in Collinsville. His former employees wanted to remember him and let the public know what he was like. Some worked with him for a year, others just a few months. They are still in shock over the news of his sudden and violent death. The resturaunt location closed last May.
Now the community is coming together to help the seven surviving children, who are now with relatives. Fundraisers are already planned to support the children.
The Edwardsville Little Tigers football team and the Edwardsville Wrestling Club are collecting donations of clothes, shoes, toys and money for the children.
The event will be held at the Tiger Country Building from 6 p.m. until 8 p.m. Friday, March 17th.