This is an archived article and the information in the article may be outdated. Please look at the time stamp on the story to see when it was last updated.
ST. LOUIS, MISSOURI (KTVI) – As Mardi Gras celebrations roll on Saturday,  the St. Louis Fire Department rushed to the scene of balcony collapse. A spokesperson for the department says five people were injured in the collapse Saturday afternoon around 4:45 pm. It happened at a residence in Soulard at 10th and Lami Street.
Captain Favre says the injured were transported to the hospital with serious to minor injuries. All of the injuries were non-life threatening.
An investigation into the cause of the collapse is ongoing.
The St. Louis Police department said they had a heavy presence in the area with various officers serving in uniform and undercover, with officers working the festivities in the Soulard area. Police were looking for under-aged drinkers, parking violations and public urination.
Police say they made 60 arrests Saturday night, 54 alcohol related, 5 assaults and 1 peace disturbance.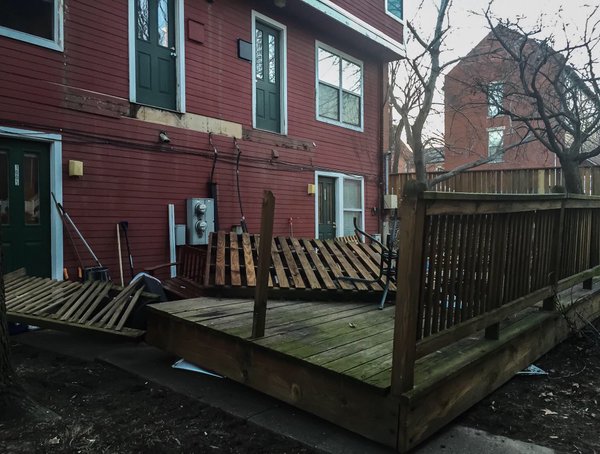 In heavy #MardiGras crowds, @STLFireDept got collapse rescue crews & EMS to this deck collapse in under 3 mins. #StL pic.twitter.com/FciTD9SaFG

— Gregg Favre (@GreggFavre) February 6, 2016