This is an archived article and the information in the article may be outdated. Please look at the time stamp on the story to see when it was last updated.
ST. LOUIS, MO (KTVI) – The third installment of Christopher Nolan's Batman series was just released last night.  It was previously only available to super-fans who participated in an elaborate scavenger hunt.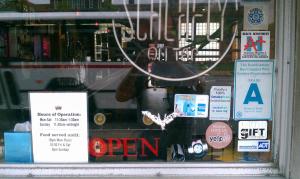 The scavenger hunt consisted of tweeting images of batman graffiti  placed at specific locations around the globe.  Some of those batman symbols have been placed around St. Louis.  You can see them by following directions on 'The Dark Night Rises Website'.  Reddit.com users from St. Louis have gathered images of the bat symbols from around St. Louis.  You can see all of the images and a list of  St. Louis addresses for all of the symbols here.
The new bad-guy is a character named Bane. He is a formidable foe and the trailer focuses on the possible demise of Batman and Gotham city.