This is an archived article and the information in the article may be outdated. Please look at the time stamp on the story to see when it was last updated.
ST. LOUIS, MO (KTVI)-The forecast of a G3 magnetic storm Monday night means chances will be good to see the Aurora borealis, better known as the Northern Lights.  Due to the strength of this storm, the potential is there for the aurora to be visible as far south as Oklahoma City and Raleigh, N.C.
The forecast from the Geophysical Institute at the University of Alaska Fairbanks shows the areas that have the best chance of seeing northern lights high overhead in green and white. The solid green line shows how far south the northern lights might be able to be seen Monday night. You can see that tonight's forecast includes all of Missouri and Illinois.
You will have to be in a dark place with clear skies to have a chance to see the Northern Lights. It would be best to be out in the country and away from city lights.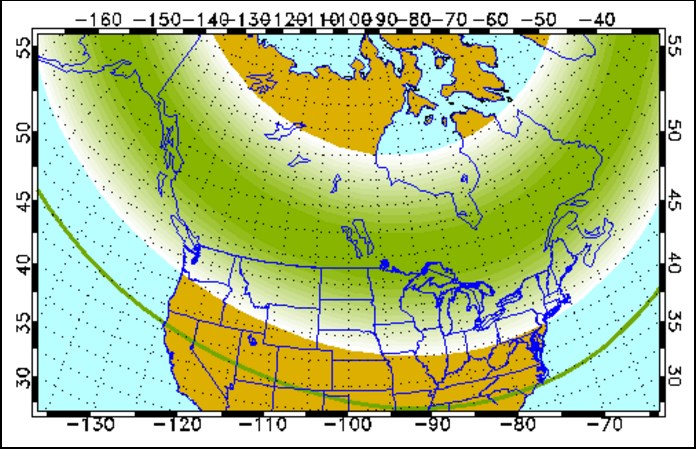 G3 (Strong) and G2 (Moderate) geomagnetic storm watches issued for 02-03 November:https://t.co/2x4XPBgV9m

— NOAA Space Weather (@NWSSWPC) October 31, 2015