This is an archived article and the information in the article may be outdated. Please look at the time stamp on the story to see when it was last updated.
ST. LOUIS, MO (KTVI)- There's plenty of economic activity now taking place as the world awaits the latest installment of the Star Wars film franchise. Tickets have been on sale for weeks and merchandise is flying off shelves.
But a case study released by a Washington University professor indicates that if real-world models were put to use, economic life in the Galactic Empire would not have been great after rebel forces managed to destroy a pair of Death Stars over a four year period, even if it freed the universe from the grip of The Emperor and Darth Vader.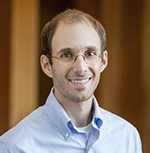 In "It's a Trap: Emperor Palpatine's Poison Pill​, Professor Zachary Feinstein draws some inferences based on quotes from the film series, but plugs movie factors into real-world equations to model the Galactic economy and measure the impact.
"For our analysis we will assume a relatively high-growth environment given the political situation, under the assumption the Empire was able to kickstart the Galactic economy. We can make this assumption as it provides a lower bound to the risks, i.e., a lower growth environment would have larger economic losses as a fraction of the economy. Let us assume an average GGP growth of 2%; GGP in 4ABY would have a value of approximately $6,090 QUINTILLION. This is a considerably high-growth rate for the Galactic Empire. We come to this conclusion because of the nonexistent technological progress for 25 millennia (Schedeen (2015)) but also the political instability evidenced by the Rebel Alliance's existence.16 Further, we assume away the possible economic repercussions from the Battle of Yavin and the destruction of DS1 (Star Wars: Episode IV – A New Hope). Following the destruction of DS2, we will assume there are random losses to asset values due to the "terrorist" attack."
Feinstein estimates a 20 percent drop in the market after the Death Star is destroyed and The Emperor and Vader are dead but that in the end the Rebels wouldn't be armed with the political will or the capital to finance a bank bailout. "Without a bailout, there was a non-negligible chance of over 30 percent drop in the size of the Galactic Economy overnight–larger than the losses from the Great Depression over 4 years," he said in a University news release.