This is an archived article and the information in the article may be outdated. Please look at the time stamp on the story to see when it was last updated.
ST. LOUIS COUNTY, Mo. – Missouri American Water issued a precautionary boil advisory for Maplewood, Shrewsbury, and parts of Webster Groves. A complete view of the affected area—which includes residential, commercial, and school buildings—is outlined on the map below.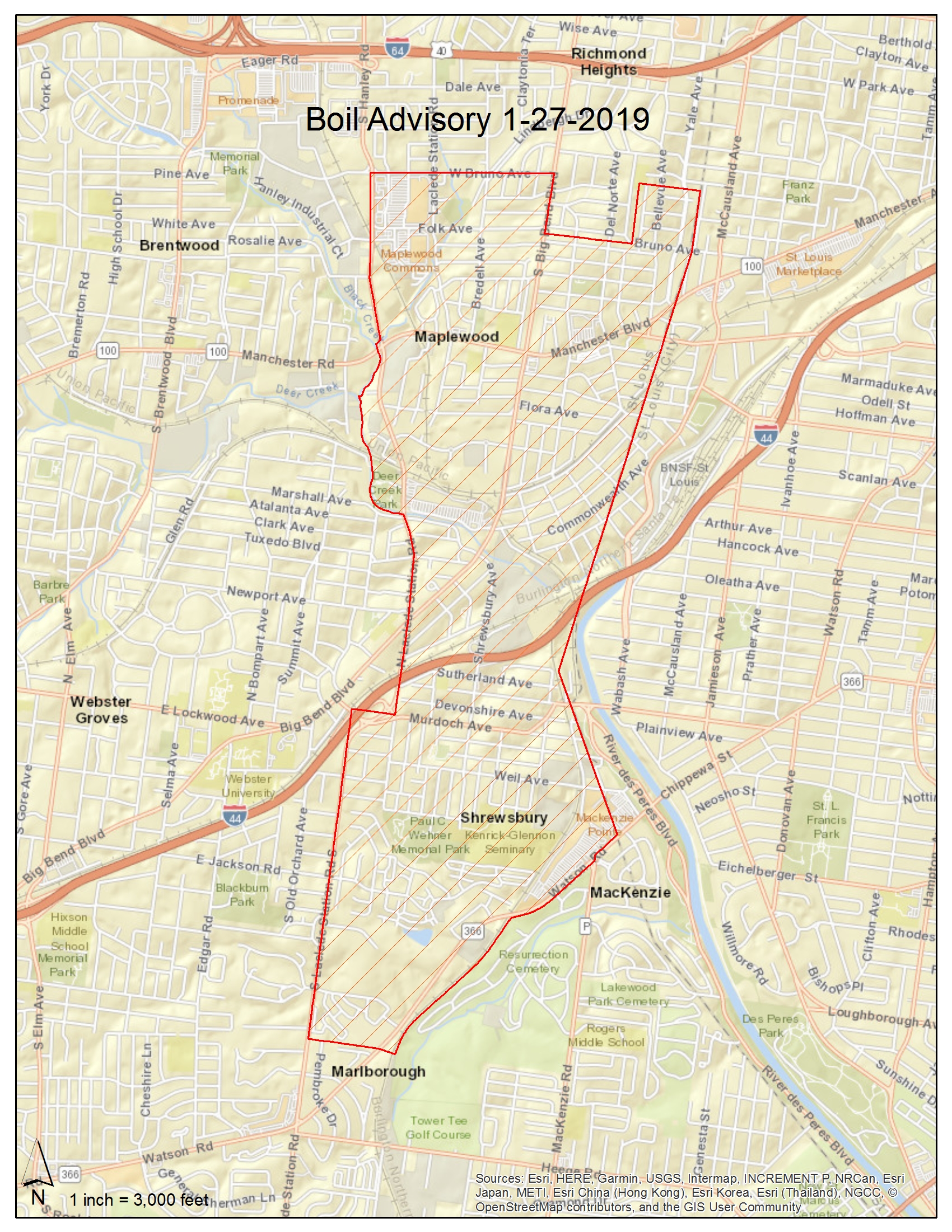 A water main break after a low pressure event left 5,000 customers in affected areas with low water pressure. The break is expected to be repaired by this afternoon.
Water must be brought to a boil for three minutes prior to consumption for those affected by the break. Tap water remains safe for non-consumable uses such as washing and bathing.
Missouri American Water customers can provide contact information to the reverse-911 system to receive updates on the break. They will also be notified through the system, through social media, and through the state's website when the advisory is lifted.
https://amwater.com/moaw/
Facebook @missouriaw
Twitter @moamwater
Water Main Break Forces Closure Of MRH District On January 28, 2019
The entire Maplewood Richmond Heights School District will be closed on Monday, January 28. A water main break in a St. Louis County main line has prompted an order that all water be boiled before consumption in Maplewood and some surrounding areas. It is possible that the break will be repaired today, but test results on the water will NOT be available today. Again, the MRH district will be closed on Monday, January 28.