This is an archived article and the information in the article may be outdated. Please look at the time stamp on the story to see when it was last updated.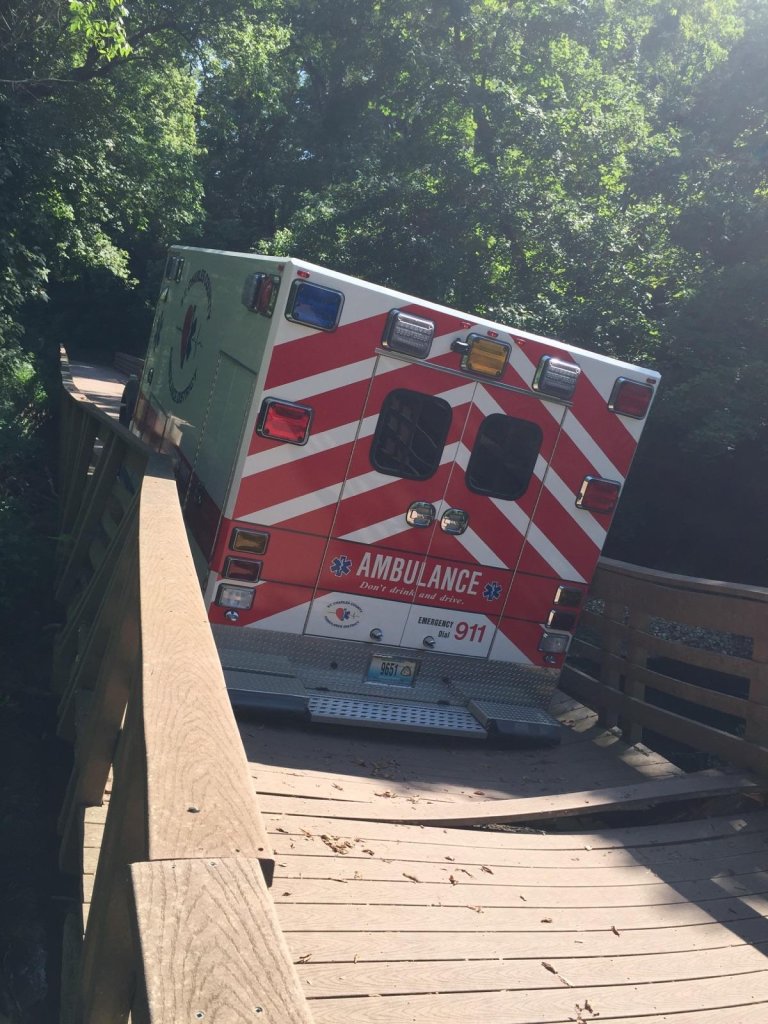 WELDON SPRING, MO (KTVI) – An ambulance was responding to a call near the Katy Trail late Thursday afternoon when the pedestrian bridge it was traveling on collapsed.
According to the Central County Fire and Rescue, the collapse happened around 3 p.m. near Highway 94 and Interstate 64, but was not on the highway itself.
An individual on the trail had become overheated and an ambulance was dispatched to the area to check on the person. The ambulance attempted to cross a stream via a pedestrian bridge, which collapsed under the weight.
The ambulance fell only eight inches or so, but had to be towed from the area.
Authorities believe floodwaters over the years caused the big timbers that support the bridge to rot and give way.
Another ambulance responded to help the woman. She was treated at the scene and eventually went home.
The Dave Lewis, assistant chief for the St. Charles County Ambulance District, said they've pedestrian bridges many times in the past without incident.
"Sometimes we have to make difficult decisions with access to patients. These particular bridges weren't particularly designed for vehicle use," Lewis said. "In an emergent situation, we take the ambulance as far as it will go and bring in other means of transportation in. Unfortunately, this time it didn't work."
Cottleville Fire Fighters responded to the scene, as did the St. Louis Metro Urban Search and Rescue System Task Force One.
No one was seriously injured.