This is an archived article and the information in the article may be outdated. Please look at the time stamp on the story to see when it was last updated.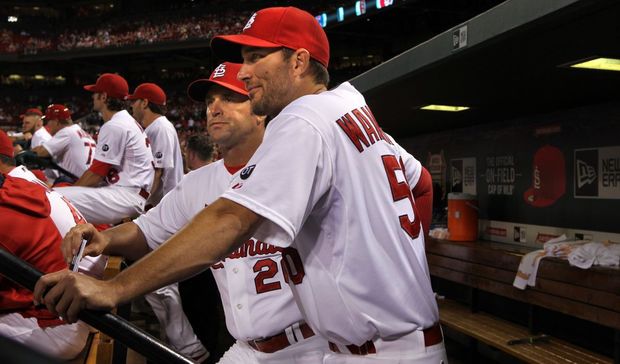 ST. LOUIS (KTVI) – The ace is back.
The St. Louis Cardinals have activated pitcher Adam Wainwright from the 60-day disabled list, the team announced Wednesday.
Wainwright, 34, tore his left Achilles tendon on April 25 while batting in a game against the Milwaukee Brewers. At the time, Cardinals General Manager John Mozeliak said Wainwright would miss the rest of the season. He would miss the next 141 games.
Wainwright pitched a simulated game last week before the Cardinals played the Reds.
Prior to his Achilles injury, Wainwright was 2-1 with a 1.44 ERA in four starts.
Wainwright, a three-time Major League All-Star, has a career record of 121-67 with a 2.90 ERA.
The Cardinals placed right-handed pitcher Carlos Martinez on the 60-day disabled list–effectively ending his season–after Martinez injured his right shoulder just seven pitches into his start against the Brewers.
The team plans to use Wainwright out of the bullpen. The last time Wainwright pitched in relief it was to close out the 2006 World Series.