This is an archived article and the information in the article may be outdated. Please look at the time stamp on the story to see when it was last updated.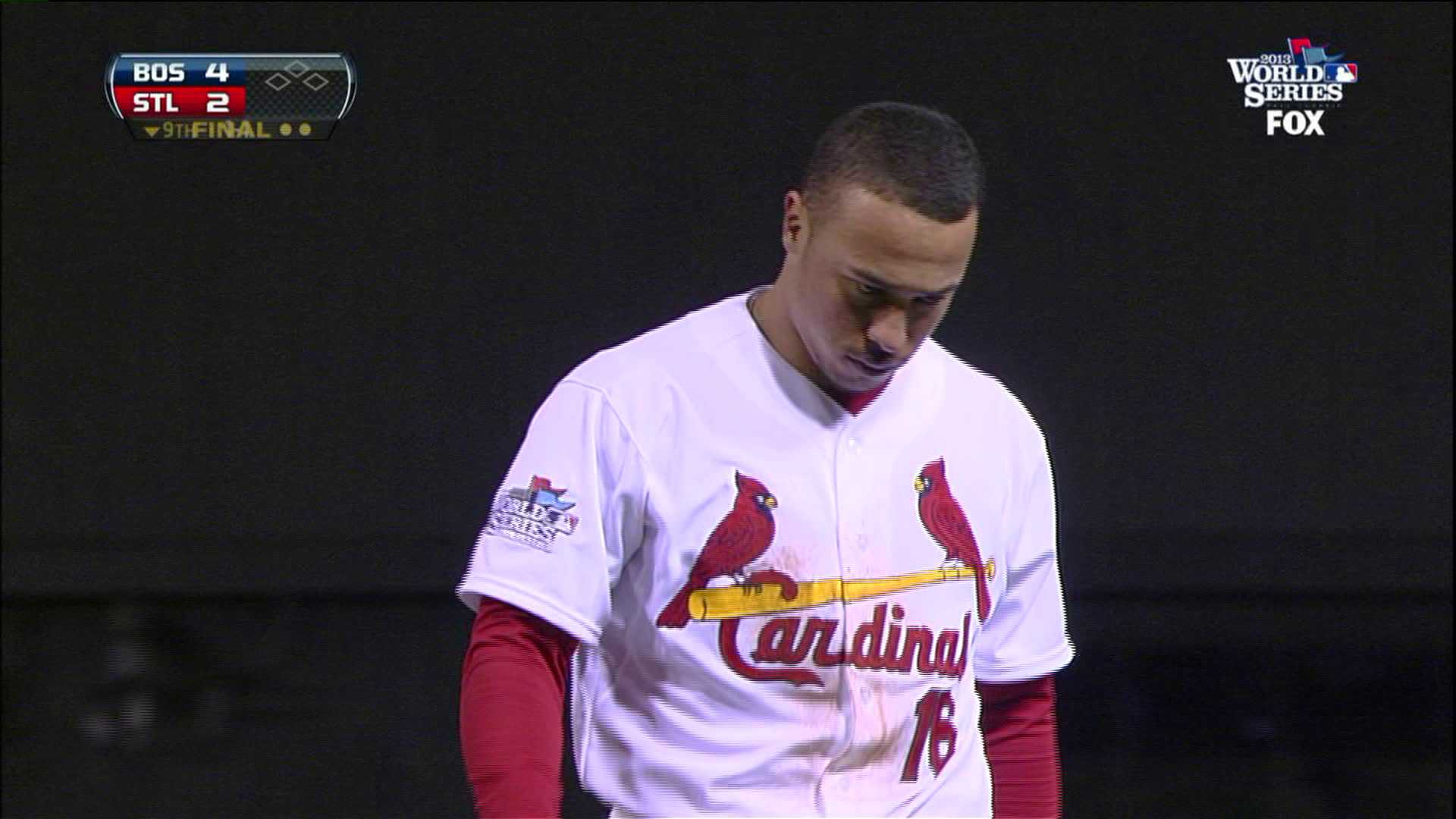 ST. LOUIS, MO (KTVI) – He was tagged out while Cardinals Carlos Beltran was up to bat in the bottom of the ninth inning Sunday night.  That out ended Game 4 of the World Series and now Cardinals rookie Kolten Wong says, "he's sorry."
Wong tweeted this just before 1:00 a.m. Monday:
All i want to say is i'm sorry #CardinalNation I go out everyday playing this game as hard as I can and leaving everything on the field.

— Kolten Wong (@KoltenWong) October 28, 2013
The World Series is now tied and it's reportedly the only World Series game to end with a "pick off".
The 2013 World Series is now tied 2-2. Game 5 will be played at Busch Stadium on Monday at 6:30pm. It will be a rematch of Game 1 with Adam Wainwright and Jon Lester.  There was controversy surrounding Lester last week when fans questioned if he had "greased the ball."
Game 6 will be played in Boston on Wednesday. Game 7 will also be played in Boston if necessary. You can watch the whole series on FOX 2.
Fans were very supportive of Wong on Twitter:
@RobDeMelloKHON @KoltenWong is one heck of an all-star, dust yourself off and you'll do awesome tomorrow!

— Bixby Ho (@bixbyho) October 28, 2013
@KoltenWong tomorrow's a new day and you still have the support of the #CardinalNation and #aloha from those in Hawaii…keep your head up!

— Vernon Brown (@VBrown) October 28, 2013
@KoltenWong Hang in there Kolten. Let's just hope for a smarter game from everyone tomorrow. Go Cards!

— Mo Twister (@djmotwister) October 28, 2013