This is an archived article and the information in the article may be outdated. Please look at the time stamp on the story to see when it was last updated.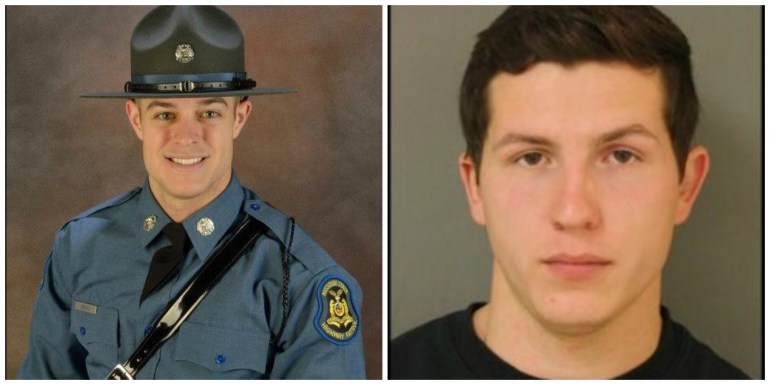 MEXICO, MO (KTVI) – The Audrain County Prosecuting Attorney's Office charged a 20-year-old Mexico man for leading a trooper with the Missouri State Highway Patrol on a high-speed chase that ultimately ended with the trooper dying in a crash.
The accident occurred August 28, 2015 on Highway FF in Audrain County, located in northeast Missouri.
Trooper James Bava was in his patrol vehicle when he noticed a speeding motorcyclist on the roadway and began a pursuit. The motorcyclist attempted to evade Trooper Bava, passing other vehicles at a high-rate of speed.
During the pursuit, Trooper Bava lost control of his vehicle, which left the roadway, struck a ditch, a fence, and some trees, and then caught fire. Bava died in the crash.
Following a months-long investigation, state police arrested Serghei Comerzan Monday morning.
Comerzan was charged with second-degree murder, resisting a lawful stop, resisting arrest by a state trooper, careless driving, excessive speeding, and failure to register a vehicle.