This is an archived article and the information in the article may be outdated. Please look at the time stamp on the story to see when it was last updated.
WHITE RIVER JUNCTION, Vt. (AP) _ Authorities say a second-grader's story about helping a farmer grow "special medicine" plants led to a big marijuana bust in Vermont.
The Times-Argus reports Windsor Detective Jennifer Frank said in an affidavit that the 8-year-old told school officials and police that he got to help his mother's boyfriend grow "special medicine that can cure anything at all."
Frank says the boy told her that people came to the Windsor house frequently.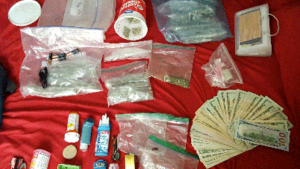 Fifty-four-year-old Steven Mann pleaded not guilty this week in a White River Junction court to a felony count of cultivating more than 25 marijuana plants. A woman who answered a phone listing for a Steven Mann in Windsor County said it was the wrong number.
Police say they found two "grow rooms" next to the child's bedroom.
___
Information from: The Times Argus, http://www.timesargus.com/