This is an archived article and the information in the article may be outdated. Please look at the time stamp on the story to see when it was last updated.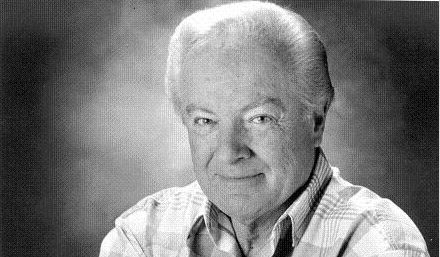 ST. LOUIS, MO (KTVI)- Clif St. James, known to countless St. Louisans as "Corky the Clown," the cheerful host of a children's cartoon show, died Friday at St. Luke's Hospital. The St. Louis Post-Dispatch reports that he had been battling pneumonia. St. James was 91.
Born in Niagra Falls in 1925, St. James joined the Army in 1943, serving in World War II. While in Germany, he helped put on shows for the troops and discovered a love of performing. After the war, he and his wife, a St. Louis native named Nance Babcock, went on to become popular voice performers.
In the 1950s, he came to St. Louis to work at KWK and KSD radio stations. He later moved to television, serving as a weatherman and portraying "Corky the Clown" on KSD-TV's local children's show from 1954 to 1980.
After leaving KSDK in 1981, he worked in promotions for Southwestern Bell and continued doing TV and radio appearances. In 2013, St. James was inducted into the St. Louis Media Hall of Fame.
St. James is survived by his wife, a son, two daughters, grandchildren, and great-grandchildren.  The Post-Dispatch reports that St. James donated his body to medical research. Funeral arrangements are pending.