This is an archived article and the information in the article may be outdated. Please look at the time stamp on the story to see when it was last updated.
ST. LOUIS – St. Louis police continue to investigate the shooting death of a Dollar General employee in north St. Louis.
The victim's family identified the slain employee as Robert Woods.
Those who knew Woods said he was kind-hearted and a dedicated employee.
"Nobody had to die like that," said Jessica Harris, a co-worker of the victim.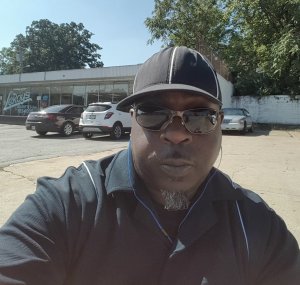 Harris said Woods was her training manager who was working her shift on Thursday afternoon when he was shot and killed. She said Woods was a father who looked forward to seeing his daughter live out the rest of her life.
"I feel worse than anything because he was covering me," she said. "If it wasn't him, it would have been me."
Harris said she blames drug use for the crimes she sees in the area and is thinking about moving away. St. Louis police were reviewing surveillance video and interviewing witnesses after the shooting.
They described the suspect as a black male of medium build, wearing a baseball cap with a red bill, dark blue sweatpants, and sunglasses. Police said the suspect had a black and silver handgun with an extended magazine.
Anyone with information should contact the St. Louis Regional CrimeStoppers at 1-866-371-TIPS. Tipsters can remain anonymous.
Dollar General released the following statement:
"The Dollar General family is deeply saddened and heartbroken over the tragic loss of our employee in St. Louis on Thursday. Our thoughts and deepest sympathies are with our employee's family during this difficult time.

"The store is currently closed until further notice and grief counselors will be available for area employees. Dollar General and its Employee Assistance Foundation are also looking for ways to best support the family at this time.

"At Dollar General, the safety of our employees and customers is a top priority, and we employ a number of safety and security procedures to prevent, deter and, if necessary, respond to criminal activity in our stores. To protect the integrity of these measures, we do not comment on them specifically.

"We are cooperating with local authorities investigating this crime and ask for any future media inquiries to be directed to law enforcement as to not hinder their investigation."