This is an archived article and the information in the article may be outdated. Please look at the time stamp on the story to see when it was last updated.
NORTH COUNTY, MO (KTVI)- For the second night in a row, a teenager is murdered in north St. Louis County. Earlier this morning St. Louis county police released the name of the teen killed in the latest murder. He is 18-year-old DeMarco Watson from Ferguson.
County police got the call for the latest killing just before midnight. It happened on Dennis Drive just off Chambers and West Florissant. Investigators say Watson was shot once in the chest and was found in the street. He was pronounced dead at the scene.
Watson was on a front porch with several people when three males walked up. One of them started kicking Watson then pulled out a gun and shot him. Watson fired back but it`s unclear if he hit the suspect. Police think Watson and his killer knew each other.
That murder happened about 24 hours after 16-year-old Jamon Spates was shot and killed on Redman Road. Police say Spates was shot in the back as he was going into a home. He died at the hospital.
County police say they have a suspect in Watson fatal shooting. Police released the the suspects name, as 20-yer-old Terrence Harvey of Florissant.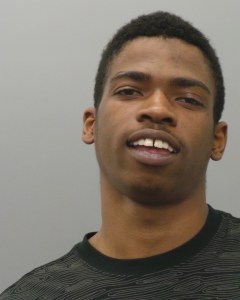 Even though the murders only happened about five miles apart police don`t think they`re connected.
The murders aren`t the only violence that county police in North County are investigating.
About 10:30 or 11pm last night, police say three teens were in their car at Redman and Halls Ferry when three to five males with guns confronted them.
The victims were robbed of their shoes, phones and wallets. Several shots were fired as the victims drove off but nobody was hit.
One victim suffered a cut to his head after he was punched during the robbery.