This is an archived article and the information in the article may be outdated. Please look at the time stamp on the story to see when it was last updated.
CRESTWOOD, Mo. – The St. Louis County Prosecuting Attorney's Office charged a Crestwood man for allegedly fatally wounding his neighbor's border collie to death while the dog's owners watched in horror.
The incident took place Saturday around 12:30 p.m. in the 9700 block of Greenview Drive.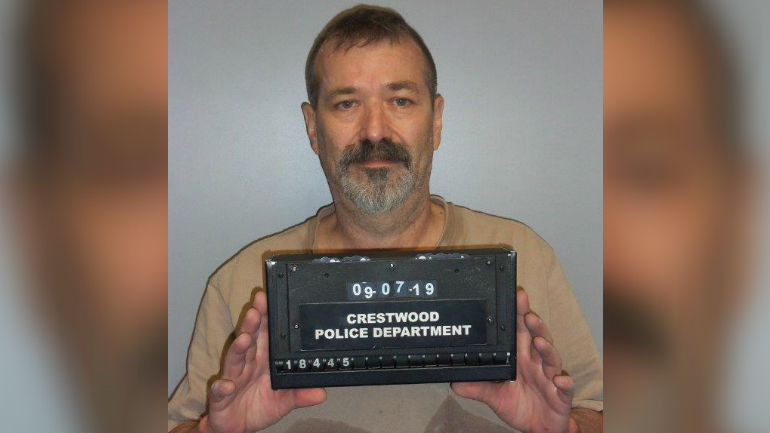 The suspect, 60-year-old John Ross III, was charged with animal abuse and unlawful use of a weapon. He was released after posting $2,500 bail.
Teddy's owner said the dog was playing in the backyard and wandered onto Ross' property. The owner said Ross walked over to Teddy, grabbed the dog by the scruff of the neck, and began stabbing him.
The owner rushed Teddy to an animal hospital but he'd lost too much blood and had to be put down. He was only 3½ years-old. Teddy was a big, loving, goof of a dog, one of his owners said.
Teddy's owner documented the horrific ordeal in a Facebook post. The owner said Ross stood on his property brandishing a gun after stabbing Teddy.
Ross claimed the dog initially came at him aggressively, police said, but there was no dispute he ran the dog down and stabbed it.
"Their dog ran over into the neighbor's driveway. The next thing they saw was that the neighbor was chasing the dog into the backyard and began stabbing the dog," said Lt. Boyd Hoffmeister, Crestwood Police Department. "The two owners' accounts and the account of the suspect were all the same — that he actually went after the dog and stabbed it. We've got increased patrols in the neighborhood. We've had calls from other residents over there concerned about it."
Teddy's owners have started a Facebook page called JusticeForTeddy Teddy Bear to push for a change in Missouri law to make this kind of animal abuse a felony on the first offense.
Ross faces up to five years in prison if convicted on both counts.
Fox 2/News 11 could not reach him for comment.