This is an archived article and the information in the article may be outdated. Please look at the time stamp on the story to see when it was last updated.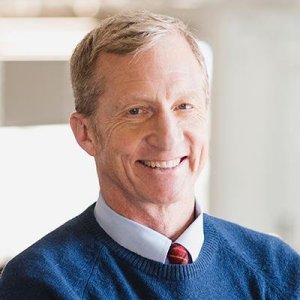 WASHINGTON (AP) _ Billionaire environmental activist Tom Steyer says he will spend $30 million to get young voters to the polls for the 2018 midterm elections.
Steyer is a former hedge fund manager who has invested some of his wealth into an array of political causes, most notably fighting climate change.
Forbes estimates his wealth at $1.6 billion.
Steyer has recently turned his focus to advocating for President Donald Trump's impeachment. He says that effort will continue.
He says it's critical for Democrats to "run the table" in the 2018 elections.
He says Republicans are unwilling to cross the president.
Steyer considered running for office but says that's not where he can make the biggest difference.