This is an archived article and the information in the article may be outdated. Please look at the time stamp on the story to see when it was last updated.
ST. LOUIS (KTVI) – The carjacking suspect wounded in a shootout near Busch Stadium last month has died.
The attempted carjacking took place Monday, May 30 around 10:30 p.m., in the 900 block of Spruce Street, within walking distance of the stadium, the Westin Hotel, and other bars and popular downtown hotspots.
The 27-year-old victim told police was in his pickup truck when a person walked up and announced a carjacking. The victim got out of his truck and the suspect got inside. However, the victim was armed and fired five shots at the suspect, striking the individual at least once.
The carjacker sped off in the stolen truck, but crashed a short distance away. Two accomplices in a Mitsubishi began firing shots at the victim, who returned fire. The two people in the Mitsubishi got the injured carjacking suspect and drove off.
The victim ran to a nearby business to get help and call police. He was taken to a hospital and treated for a gunshot wound to the leg.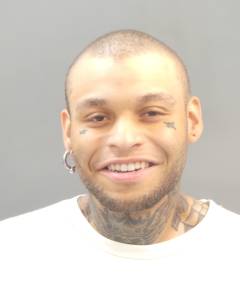 Meanwhile, the people in the Mitsubishi attempted to bring the suspected carjacker to a hospital, but were detained by police. The driver of the Mitsubishi, 27-year-old Phillip Brown, was arrested at the hospital. His accomplice, an unidentified woman, ran away and remains at-large.
The carjacking suspect was identified as 20-year-old Tyrell Patrick.
Investigators have reclassified the case to a homicide.