This is an archived article and the information in the article may be outdated. Please look at the time stamp on the story to see when it was last updated.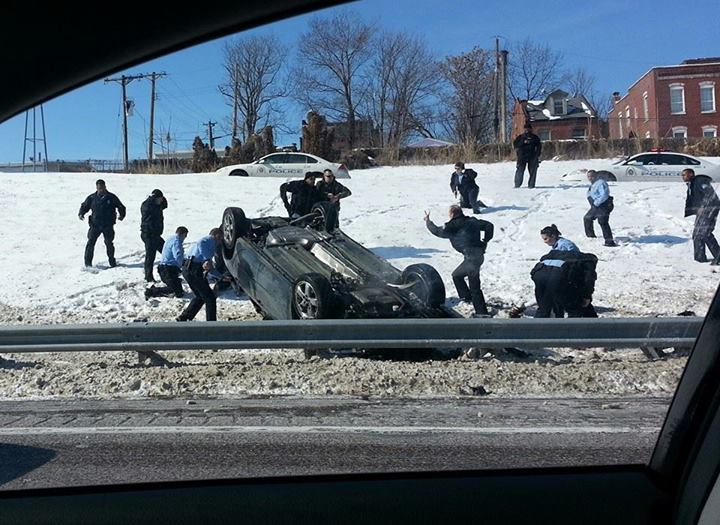 ST. LOUIS, MO (KTVI) –  St. Louis police were able to catch an assault suspect Friday afternoon following a short chase and dramatic crash.
Officers were patrolling near Grand and Dr. Martin Luther King when they saw a vehicle they believed was wanted in connection with an assault that occurred on Thursday.
When officers tried to pull over the car, it took off.  When police started to follow, the suspect hit a pole near Grand and Bell but kept going.  The car crash and overturned at I-55 and Arsenal.
There were no injuries reported.
A snapshot of an accident scene in South St. Louis shows St. Louis city officers responding urgently to an accident where a vehicle flipped on it's top.
The photo was taken around noon on Friday at Interstate 55 and Arsenal.
At this time, there is no word on any injuries.