This is an archived article and the information in the article may be outdated. Please look at the time stamp on the story to see when it was last updated.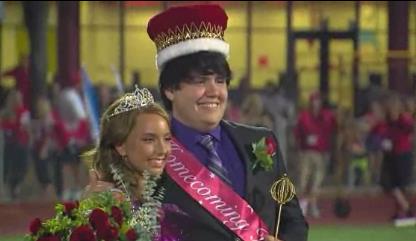 DETROIT, MI – The daughter of rapper Eminem got her chance in the spotlight last week when she was crowned homecoming queen. 17-year-old Hailie Scott was crowned on the Chippewa Valley High School football field. Beside her is the homecoming king, Tyler Knepp.
SCott walked out with her mother Kimberly Scott but Eminem watched from inside a building so he wouldn't draw attention away from her big night.
Source – CNN