This is an archived article and the information in the article may be outdated. Please look at the time stamp on the story to see when it was last updated.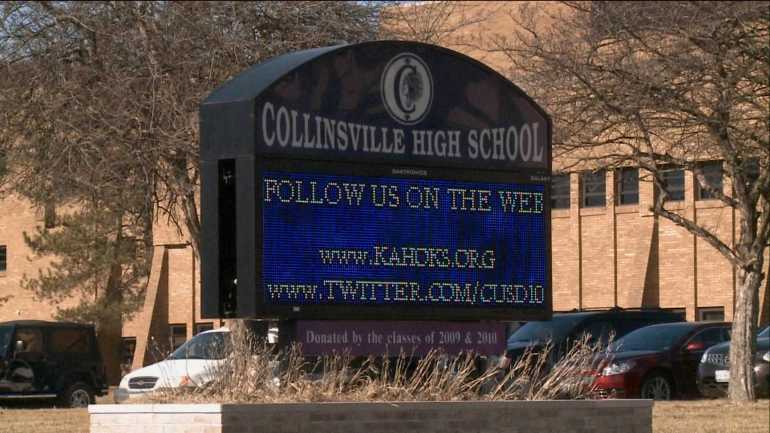 COLLINSVILLE, IL (KTVI) – Extra police will be on hand Friday morning at Collinsville High School. This comes after the school learned a student was going to bring a gun to school last week.
The district called police and after searching two homes associated with the student there was no credible threat.  Thursday a parent posted on social media concerns over a shooting at the school Friday. Police talked with the parent and have determined it was in reaction to last week's incident.
So, extra police will be there as a precaution.