This is an archived article and the information in the article may be outdated. Please look at the time stamp on the story to see when it was last updated.
ST. LOUIS COUNTY, MO — St. Louis County Police have an ongoing campaign reminding drivers to wear their seatbelts. A recent post of an officer has gone viral on Facebook as fans swoon over the star of the photo.
The campaign posts a photo every Monday of a smiling officer reminding patrons to "Arrive Alive" and wear their seatbelts. Little did the County Police know that last Monday's post would get this much attention from the public.
Facebook and Twitter users reacted fondly to the photo and have generated thousands of reactions. The post has been shared over 5,000 times.
The attractive officer featured is grabbing the attention of women all over social media while encouraging them to buckle up behind the wheel.
St. Louis County Police issued this update on Monday's Facebook post:
"Seatbelt Safety Update: In reference to yesterday's Facebook post on seat belt safety, the department issued 372 citations for disorderly conduct, predominantly to female motorists. Each was disappointed that Officer Adam was not their responding officer. However, they all passed the #SeatbeltSafetyCheck! 😂😂😂 JK!!"
The comments by fans of the officer are great.  The St. Louis County Police Department's responses are priceless.  See the entire conversation here.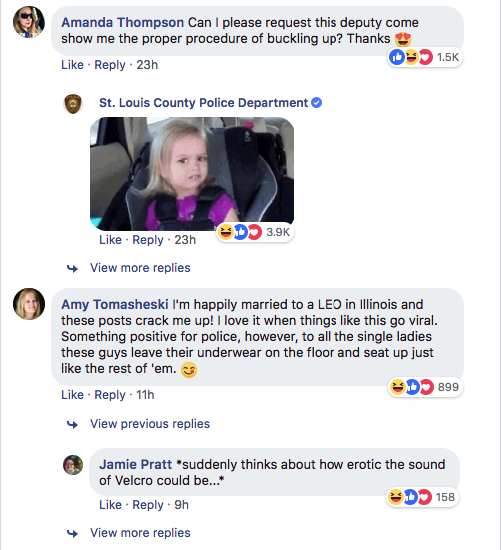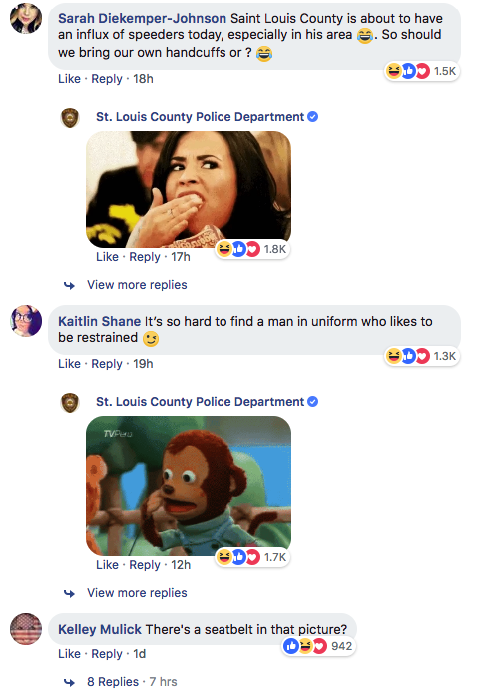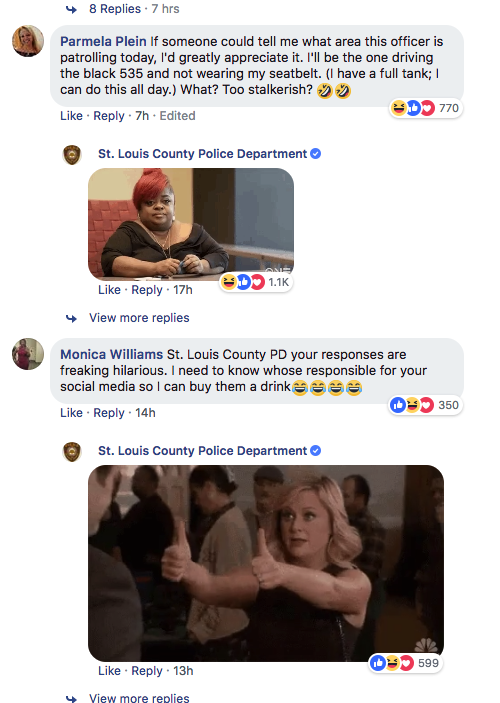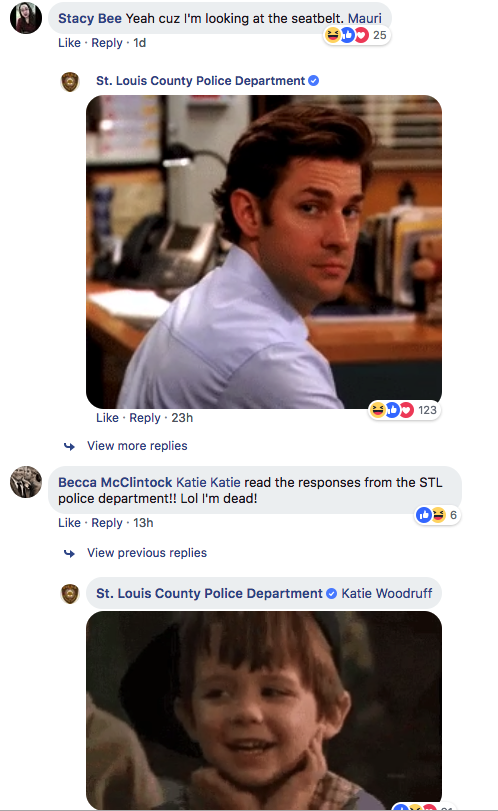 These officers were part of the St. Louis County Police Department's previous posts in this seatbelt safety campaign:
Did you click it today? #ArriveAlive #SeatBeltSafetyCheck #BuckleUp pic.twitter.com/Fww441UDzE

— St. Louis County PD (@stlcountypd) June 28, 2018
Are you ready for the morning commute? Don't forget to buckle up! #arrivealive #seatbeltsafetycheck #mosaveslives pic.twitter.com/Eit4hQDbgU

— St. Louis County PD (@stlcountypd) June 21, 2018