This is an archived article and the information in the article may be outdated. Please look at the time stamp on the story to see when it was last updated.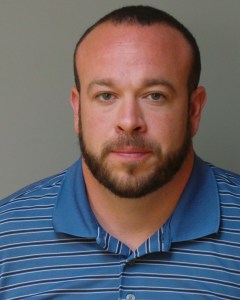 FLORISSANT, MO (KTVI) – A Florissant church pastor is charged with stealing from his own congregation. Police said the married man confessed he did it for his girlfriend. Detectives said Ralph Sawyer, he goes by Drew, used the church's ATM card at a Florissant bank to steal tens of thousands of dollars from the churches savings account. Sawyer is charged with one count of felony stealing.
One of Sawyer's neighbor, who did not want to be identified, said, "Oh gee, I'm not going to judge anybody that's for darn sure but I am shocked that the man, he's just so kind."
Sawyer pastored at the Lindsay Lane Missionary Baptist Church in Florissant.  In June and July police said Sawyer stole a lot of money from his own congregation.  Sawyer was suspended of his duties, he later resigned. Florissant Police Detective Andy Haarmann added, "Several withdraws were made by Sawyer's ATM cards amounting to over 21-thousand dollars."
There were 35 withdrawals from a bank on Howdershell Road and from an ATM at this downtown St. Louis hotel, detectives say Sawyer told them had met a 20-year-old girl online.  Haarmann said, "He said he initiated a relationship with a young lady as a result of that relationship he withdrew the funds to help continue the relationship. Madden: was she blackmailing him?  It's unclear how their relationship progressed he made some statements to indicate them and he made others to refute that."
Police said the girlfriend is not being charged.  Neighbors said recently men's clothes were strewn across the front yard of Sawyer's home. They witnessed Sawyer's wife and children moving out.
Sawyer's neighbor said, "All religions have problems I'm sure, this just happened to come out in the open, when you steal from the church that's serious very serious."
Detective Haarmann said, "He is devastated, just the whole incident, he's embarrassed of the incident the shame it's brought his family his wife and his children. He's very remorseful."
The church's web site indicated members were rallying around Sawyer's wife and children.
In a statement church members said they are saddened by the actions of their former pastor. They believe the situation is between Ralph Sawyer, God and the judicial process.
Lindsay Lane Baptist Church sent this release to the media:
The members of Lindsay Lane Baptist Church are saddened by the actions taken by our former pastor. We believe this situation is between Ralph Sawyer, God, and the Judicial Process. We respectfully request for privacy as our church tries to heal during this very difficult time.