This is an archived article and the information in the article may be outdated. Please look at the time stamp on the story to see when it was last updated.
KINLOCH, MO (KTVI) – Sandwiched between Ferguson and Lambert St. Louis International Airport is a police department that says it doesn't have to play by the same rules it enforces.  It's in Kinloch, MO.
We found Kinloch police cars in such disrepair that a muffler looks like it could come off.  We found tires with missing lug nuts and wheel studs.  According to the Department of Revenue, the police cars aren't even Kinloch's.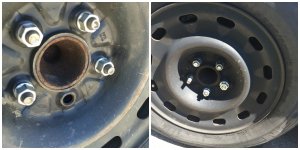 Former Officer Bob Brooks said he found out after he was hit during a police pursuit leaving Kinloch.  A Highway Patrolman called him.  "He said we have a problem," Brooks said, "and I said what's going on what did I do wrong?  He said no, it's not you it's the city.  The city has failed to register the motor vehicle.  It's registered to someone in Barnhart, MO."
Fox 2 confirmed it.  Then we ran the VIN on another car.  It's currently registered to the St. Louis County Cab Company.  We talked to the owner, Basil Rudawsky, who donated the vehicle more than a year ago.  Rudawsky said, "I was really surprised, you know.  We took the time to paint the car and donate it to the police department and you would just assume that they would register and insure the vehicle to make sure the public is protected."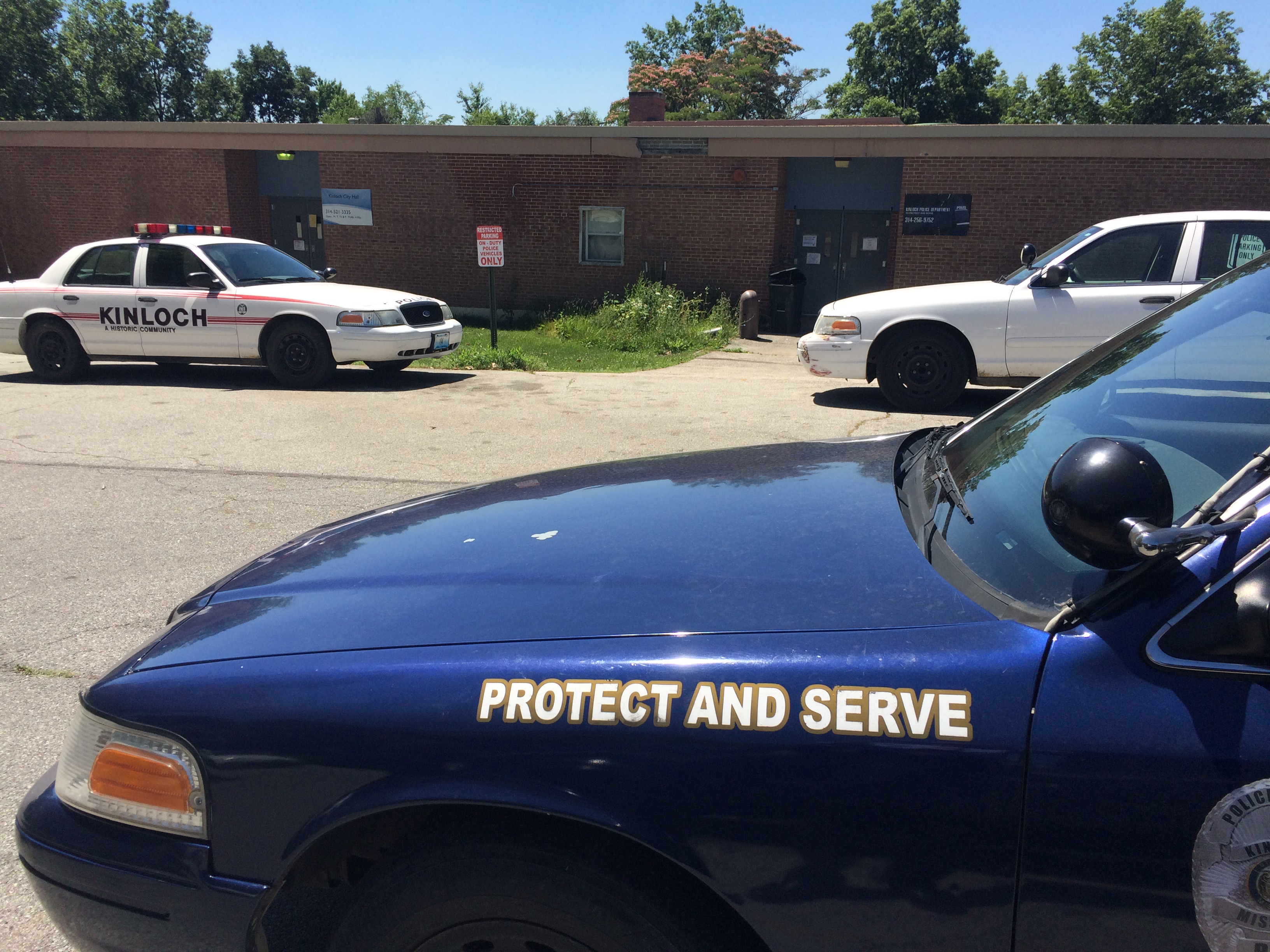 Officer Brooks says he's stuck with over a hundred thousand dollars in medical bills from his crash because Kinloch has no worker's comp.  He's worried about drivers on the highway who could encounter a Kinloch police car.
Kinloch's police chief K.O. Williams says it's just the way it is.
I asked him, "The city has no insurance?  (The chief nodded his head acknowledging that's correct)
"No workers comp?" I asked.  Chief acknowledged, correct.
I pointed, "Those vehicles aren't insured?"  He shook his head they are not.
I asked, "Not registered?"
The chief answered, "No, That's the information that we have, yes sir."
I followed up, "What if there's a family driving down I-70 and one of your vehicles popped a lug nut and caused a crash?"
Williams answered, "I mean, I could 'what if' a thousand different scenarios.  We hope nothing like that happens, but again when you throw scenarios like that anything's possible."
I followed up, "But without insurance, that family could be devastated by injuries and not be able to recuperate any loss."
Chief Williams answered, "I guess that's always a possibility."
Williams says Kinloch just doesn't have the money because it was stolen by previous leaders.
I asked, "So you could still hold somebody else to follow the law, but you can't because you don't have the money?"
Williams: "Well, I think that it's important that everyone follows the law, whether it's the police department, whether it's the citizen on the street, uhm, I think the policeman on the street always has judgment or discretion."
Chief Williams says they`re now asking for the public`s discretion to let them work with what they have.  I've contacted four different state agencies to see who might enforce the law on Kinloch and so far found no one who said they would take action.  We`ll stay on this story as we continue to demand answers about how a police department can work above the law in a way that appears to threaten the public.
The St. Louis County Police Department is currently investigating Kinloch Police for an officer involved shooting that happened Tuesday. Kinloch took more than six hours to report the incident to County police.  During the course of the incident, an adult man suffered a single, non-life threatening wound.
Response from Kinloch City Manager J.W. Blue:

Here's how Kinloch argued it's not a story that its police dept has no insurance. @FOX2now pic.twitter.com/CVbYYyUIoi

— Chris Hayes (@ChrisHayesTV) June 30, 2016