This is an archived article and the information in the article may be outdated. Please look at the time stamp on the story to see when it was last updated.
EAST ST. LOUIS, IL (KTVI)-Friends and family claim a missing woman originally from East St. Louis is the mother of a baby found alone in an apartment building hallway Friday. They fear foul play in her disappearance.
The family says police are looking for Ebony Jackson, 30, who is originally from East St. Louis. According to family, she left Oklahoma Wednesday morning to visit St. Louis area family with her infant son. They identified the baby as Donovan Prom.
Police have not confirmed the family's information with FOX 2. They have said they will release more information on the case on Monday.
The four to six month old baby was found abandoned Friday in a Breckenridge Hills, MO apartment building.  He was found unharmed in his car seat, wrapped up, with a full bottle.
Friends and family say there is no way that Jackson would just abandon the baby.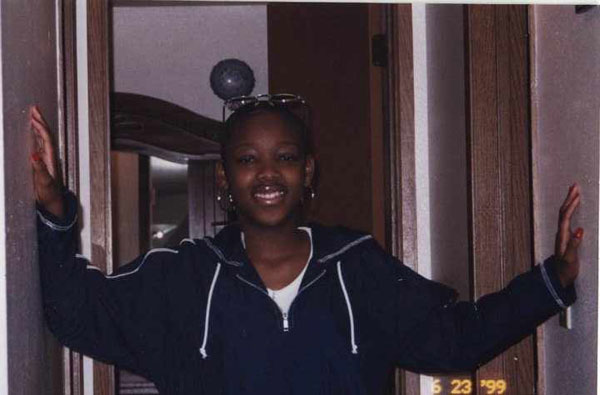 Jackson is described as a black female, about 5'3" tall, weighing about 150 pounds. She was driving a white 2004 Mitsubishi Galant with Colorado plates.
Breckenridge Hills Police do confirm that a man claiming to be the child's father drove up from Oklahoma and spoke with police Saturday. A DNA test will be conducted to prove paternity. The man drove back to Oklahoma with plans to return to St. Louis Monday.
If you have any information in this case, call Breckenridge Hills Police at 314-426-1214, extension 140.
More coverage:
Man Claiming To Be Abandoned Baby's Father Speaks To Police

Police May Have Located Father Of Abandoned Baby