This is an archived article and the information in the article may be outdated. Please look at the time stamp on the story to see when it was last updated.
CALHOUN COUNTY, IL (KTVI)-Just outside tiny Hardin, IL, sits the headquarters of a multi-million dollar company. Surprised? Many are. Calhoun County is home to Jonah White, and his gag-gift empire, the
Billy Bob Teeth Company.
Jonah grew up without much, his parents teaching him to live off the land. A football player at Missouri State, it was a return trip to his alma mater that changed his life. That's where Jonah met Rich Bailey, a dental student, who was wearing a pair of fake teeth that he had created. The simple gag sparked something in Jonah and the Billy Bob Teeth Company was born.
"At that point they were just a gag gift, a cute item he had made," explained White. "I got him to make me one. I put my entire life savings of four hundred dollars into it. And now we have this twenty years later."
He pitched his teeth to anyone who would listen anywhere in the world. Jonah was selling the products in Australia when he met his wife. He even made a few appearances on FOX 2 with Tim Ezell. The hard work paid off. More than 15 million Billy Bob Teeth have been sold. Currently, more than 300 Billy Bob brand products are available throughout the world. Even Miley Cyrus is a fan. She uses some of the teeth on tour.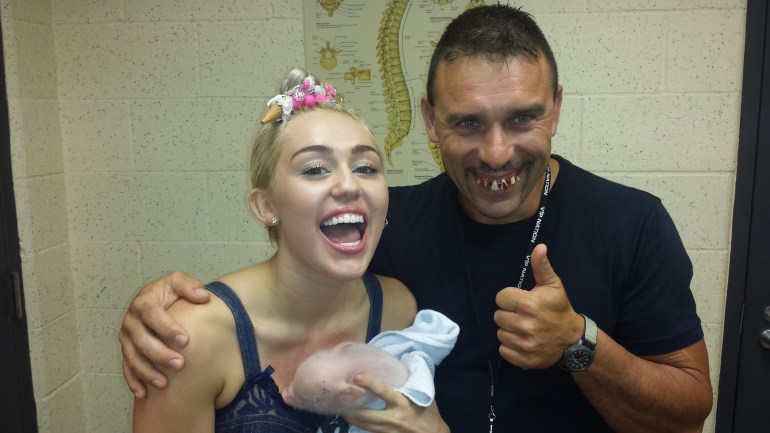 Jonah's rags to riches story caught the attention of reality TV. On Billy Bob's Gags to Riches, which airs Tuesdays on the Discovery Channel, Jonah and his team show the behind the scenes of the company.
"We do Halloween stuff. We do baby pacifiers. There's safety. There's marketing. There so many requirements to get into stores. It's more than just making a set of funny teeth and selling them," explained product designer Joe Wilson.
Billy Bob is always in search of new products so inventors from all over come to pitch their own outrageous ideas for a piece of the pie.
"People bring me these items and they are so excited because they think it is the best thing since sliced bread or the mouse trap or something like this," said Jonah. "You can't help everybody. We do. We help everybody for free. Sometimes the best way to help them is to tell them it can't work."
Thanks to the show, Billy Bob is also constantly receiving new ideas through the mail.
"Every time another episode airs we have like a hundred packages that come in the mail the next day."
The millionaire continues to build his brand and raise his family in the same small town he grew up in. Jonah, his wife, and their four kids live in a log cabin-style mansion, surrounded by exotic animals, on a large property in Calhoun County.
"It's real important to me not just to showcase what I do to make money and helping inventors and inventions and pitch days. But to show my family, and where we came from, and our virtues. And that we chose to live this way."
As Jonah always says, "It's another day in paradise."
Website: Billy Bob's Gags to Riches