This is an archived article and the information in the article may be outdated. Please look at the time stamp on the story to see when it was last updated.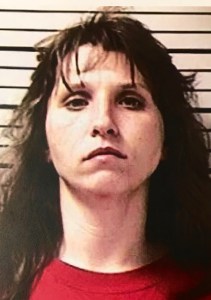 EDWARDSVILLE, IL (KTVI) – Major Case Squad investigators hope to find a suspect after headless, hand-less, and legless female torso discovered in 2004 was just identified through DNA. Deanna Howland from Alton Illinois has been named as the victim in the 12-year-old case. She would have been 35-years old at the time her remains were discovered.
The body part was discovered after a maintenance worker was trimming brush at the Wright City Missouri rest area along I-70 on June 28, 2004. Major Case Investigators have been working several leads in this case since the torso's discovery. It has been an open cold-case murder with the Warren County Sheriff's Department.
Lieutenant Matt Schmutz of the Warren County Missouri Sheriff's Department was asked to take the case in 2014.  He started tracking missing persons in the area that matched the identifying aspects of the torso case.  He started to work with Madison County Illinois investigators on a missing persons case that matched the criteria in 2015.   This person was last seen in the Spring of 2004 and was estranged from her family and friends.
The Missouri Highway Patrol tested to see if the DNA from the torso matched the missing person's sibling. An initial test showed similarities. A positive identification was made after more samples were tested from family members.
Investigators say Howland was known as a prostitute and used illegal drugs. She frequented the areas of Granite City and East St. Louis, Illinois. Deanna Froehlich or Kinnear are two of the aliases she went by. She was last seen on May 11, 2004.
A FOX 2 report from 2004 says the the woman was light skinned and in her early 20's with brown hair. She had scars from a C-Section and an Appendectomy.
Police are asking for the public's help to name a suspect in this case.  They are looking for anyone with any knowledge of the victim, Deanna Howland, or any possible circumstances surrounding her disappearance.
Please call the Warren County Sheriff's Department at 636-456-4332, the Madison County Illinois Sheriff's Department at 618-692-0871, or the St. Louis Regional Crime Stoppers Hotline at 1-866-371-8477.