This is an archived article and the information in the article may be outdated. Please look at the time stamp on the story to see when it was last updated.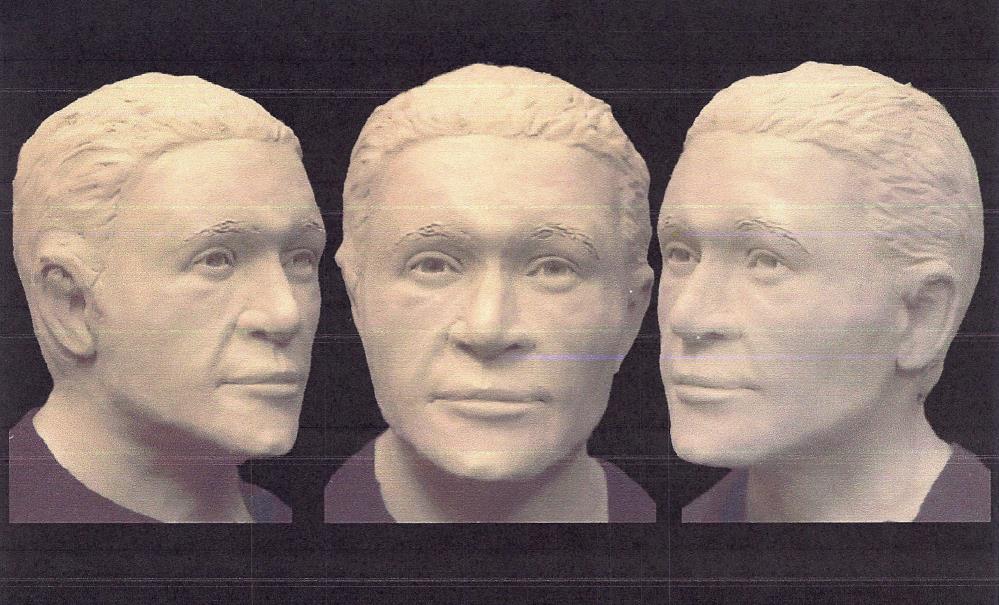 SAUGET, IL (KTVI) – Human skeletal remains were found by a hunter in a wooded area northwest of Sauget on December 3rd, 2012.  A release from the Sauget Police Department says that five Russian ruble coins (approx. $3.66 US) in blue sweatpants were found along with the bones.
The remains were sent to the University of North Texas Center for Human Identification.  Testing reveals that the skeleton belonged to a 5'06" /6'01" white male that was 30-50 years old.
The FBI created this clay sculpture to help assist with identification. Call Detective  Vito Parisi of the Sauget Police department at 618-337-526 if you have any information in this case.
Anyone missing a family member is urged to use the National Missing and Unidentified Persons System.  Search for loved ones here:  www.namus.gov
Previous story:  Skeletal Remains Found With Russian Coins Ignite Mafia Questions