This is an archived article and the information in the article may be outdated. Please look at the time stamp on the story to see when it was last updated.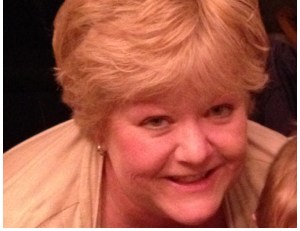 CLAYTON, MO (KTVI) – Prosecutors charged a Franklin County man in connection with the disappearance and murder of his estranged wife.
Linda Mclaughlin, 57, disappeared in June 2015. She was last seen at a restaurant in the Kirkwood area. Her car was found a few days later in south St. Louis.
Charging documents indicate that Linda and John McLaughlin were at the family business in Fenton at 7:30pm on June 1, 2015.  Police say John drove his truck to the family farm.  He arrived there at 1:30am on June 2nd.
Police say that John McLaughlin left the farm at 7:30am on June 2nd and drove to a remote area of southwest Missouri and parked his truck.  He arrived back in Gerald at 1:30pm the same day.
Authorities searched a family farm in the Gerald area of Franklin County on two separate occasions but did not find Mclaughlin's body.  Police say they did find the victim's bracelet, blood and DNA in a structure on the farm.
According to St. Louis County Prosecuting Attorney Robert McCullough, Mclaughlin's remains were discovered Tuesday in a shallow grave on federal property in a remote part of the state and taken to the St. Louis County Medical Examiner's Office for a full examination beginning Wednesday.   Police say that Linda Mclaughlin's remains were discovered 20 yards from where John parked his car on June 2nd, 2015. McCullough described the terrain where Mclaughlin was found as "remote," "rough," and "rugged."
Suzanne McCune at the St. Louis County Medical Examiner's office said they will use dental records to try to make a positive ID and hope to have results either Wednesday or Thursday. The medical examiner's office is also trying to determine the cause of death. They expect to have that within 24 hours, but it may not be released to the public because of the investigation.
The remains were exposed to the elements over the duration of the search, McCullough. An exact cause of death has not been determined.
Mclaughlin was in the middle of a divorce when she vanished and St. Louis County police believed at the time she may have been the victim of a crime.
John Mclaughlin, Linda's estranged husband, and his brother Robert were arrested Tuesday. John was charged Wednesday afternoon with second-degree murder and remains jailed on $2 million bond. McCullough said Robert has not yet been charged, but the investigation would continue. New charges could be filed against other people, McCullough said.
John's attorney, Scott Rosenblum, confirmed both men were arrested in connection with the case.